Long Good Morning Texts For Him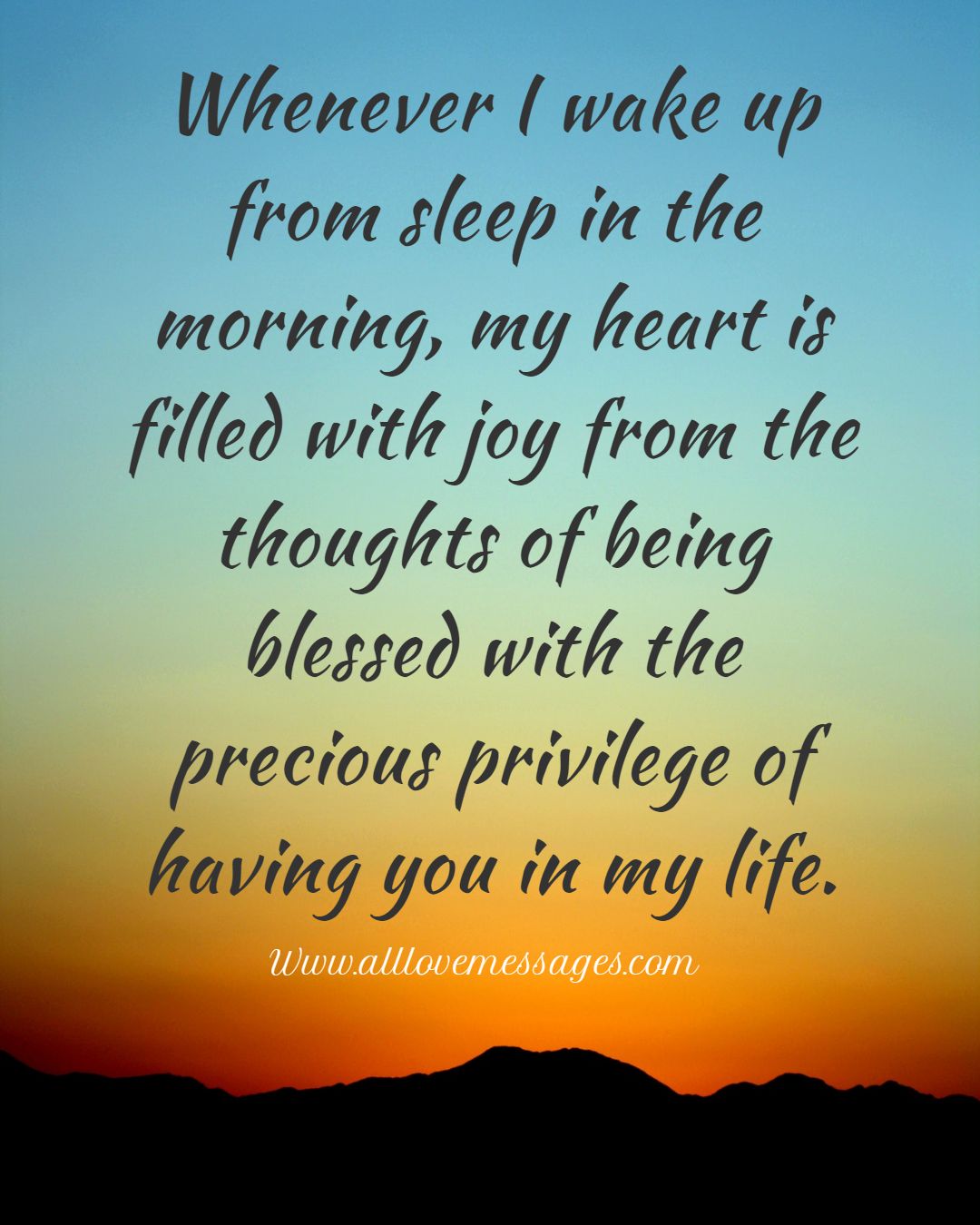 My love, as the morning sun shines brightly, we are brought go remembrance that after darkness, light comes. I'm grateful to God for bringing you as a light to my world, you are the best thing that happened to me. Have a blessed morning my love. Enjoy your day.
I celebrate you this morning baby and I would celebrate you every day of my existence. You mean the world to me and I would never take you for granted. I bless the day you come into my life. Every morning,
I pray God strengthens you to achieve greatness and I'm sure my prayer for you today is answered. Have a great day darling. Love you!
My love, may this bright morning shine light to your path, as you step out this morning, I wish you an illuminated journey through the day, may all your plans and goals be achieved without stress, may the best of you be revealed in whatsoever you do. Have a blessed day baby. Good morning to you.
As you set out to fulfil your plans for this day, I pray, the needed wisdom to navigate through the challenges and become victorious in every task be given to you. Today is gonna be a great day baby. Have a wonderful morning and a fulfilling day. I love you so much, come back home happy.
 Today is gonna be a great day my love, get out there and make it your best day ever. Everything will work in your favour because you deserve good success, I'm happy to have you in my life baby, my prayers are with you. Go have a fulfilled day my love. Kisses.
 Good morning to you my King, the ruler of my world. My heart beats for you alone and you are the source of my joy, as you go out today my love, I pray God will go with you to help you through your day and make it stress-free and successful filled. Have a fruitful day baby. Love you.
Your sweet thoughts are one of the things that wake me every morning because of you I look forward to each day and I'm glad I have you in it. May this day bring you good tidings of joy and success, you deserve all the good things in life, my baby. Have a blessed day. I love you.
 Sweetheart, every morning I look forward to your sweet voice which awakens the zeal in me to wanna achieve. You're my greatest motivation and your love stands as a backbone to strengthen me all through my day. You're the best lover in the whole world and I'm lucky to have you in my life. Good morning darling, have a wonderful day.
 You are the one that kick-starts my day, seeing a text from you and hearing your voice makes me so sure of a great day ahead. The happiness you spur in me keeps me going as I surmount all hurdles and go on to success. I dunno what I'd do without you baby. I'm glad to have you in my life. Good morning my king. Have a great day.
 Before you go out into the day, I just want you to know there's someone somewhere who loves you so much and would give everything to make you happy, that someone is Me. You are the best thing that happened to me and I'm blessed to have you. Enjoy your day baby. Can't stop loving you.
Romantic Good Morning Love Messages For Boyfriend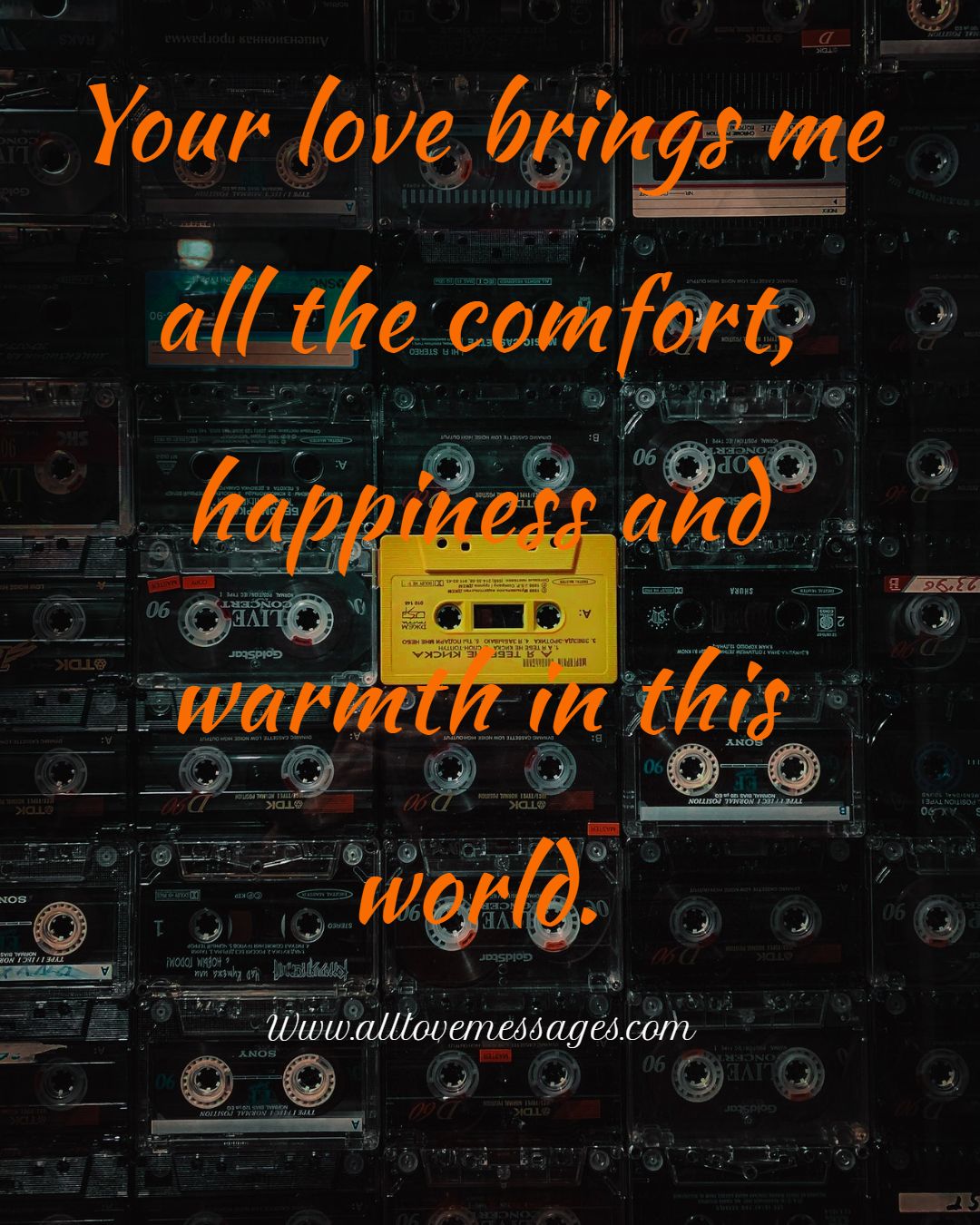 You are the inspiration of my day. Good morning, I love you!
The most beautiful part of waking up, is knowing, I'm in love with you!
The glory and beauty of the sunrise doesn't compare to my love for you.
You are the reason my heart sings every morning, I love you!
My darling, your eloquent eyes remind me of the joy every day with you brings.
The heavens shined their radiance this morning, on an angel like you. I love you.
 If I could paint your love, I'd paint an endless stream of love flowing into my heart.
 Good morning handsome, may your day be joyous like the joy reflected in my eyes from loving you.
 My sweet prince, your kingdom is in my heart and your princess adores you.
Like the sunrise, the sweetness of your smile makes my morning bright.
 My heart rejoices every morning waking up in your arms. I love you.
 If there is a heaven, it is living in your heart. Good morning my love!
The beauty of the day begins at dusk when waking up and knowing you are mine.
You are the reason my heart dances in the morning! I love you my angel.
You're my first thought when I wake up. Therefore I know today will be a good day.
Waking up is so precious as my dreams of you become reality.
Morning Greetings For Him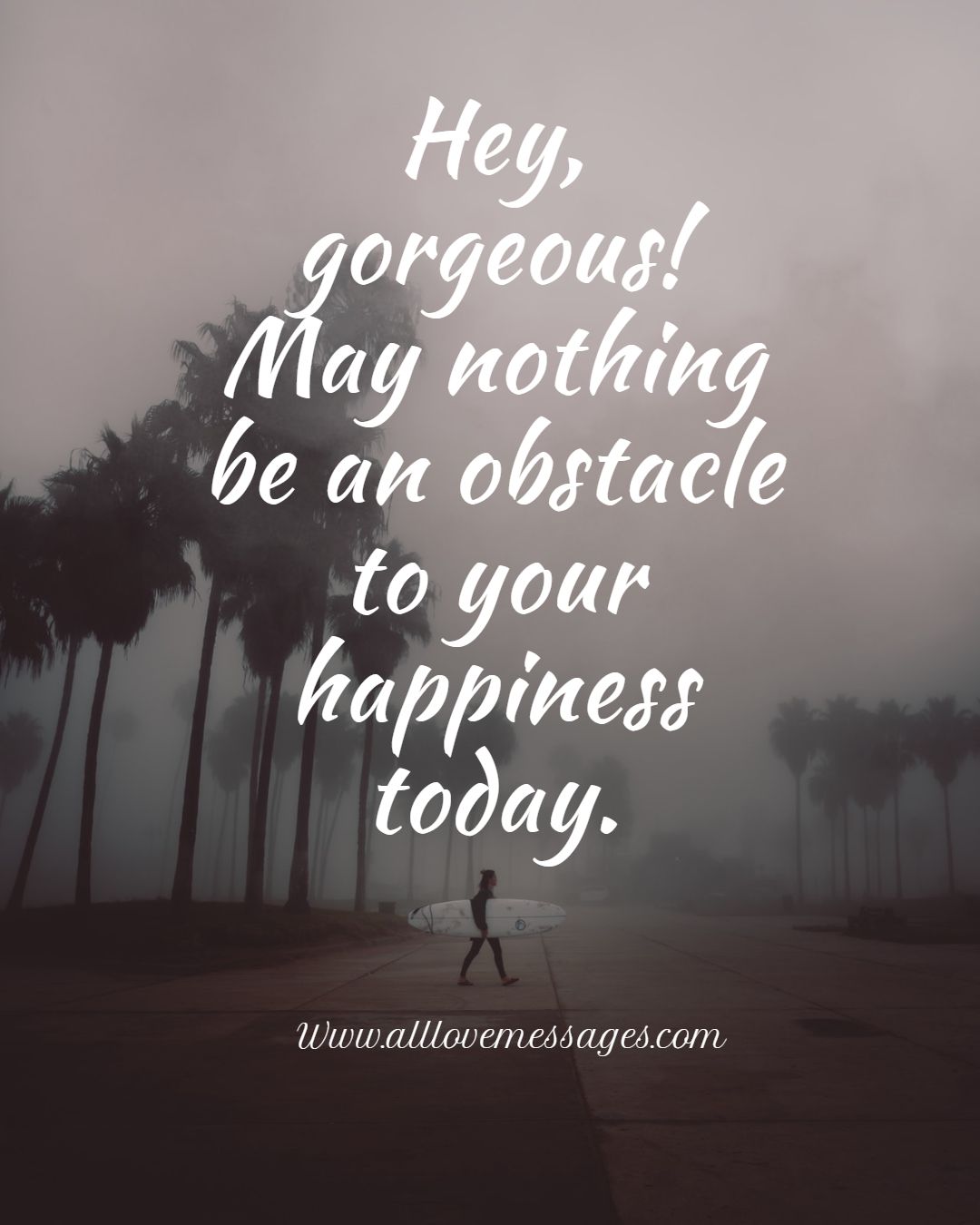 Last night my dreams were filled with thoughts of you. You truly are the man of my dreams. Good morning my love.
Good morning to the sweetest guy a girl could ask for. You are the light of my life, and you fill my heart with happiness.
Good morning! I thought that a message from me would perk you up this morning. You may still need some coffee though.
The sun is shining and my heart is beating for you. The morning is bright, and I am looking forward to seeing your smile.
This morning I woke up wanting some kisses from you, so I thought I'd send my love to make you smile when you wake.
There is no one like you in this world. You are my shining star, and I just wanted to wish you a good morning.
A handsome guy like you is a dream for most girls, but you are my reality and the person I love. Good morning, babe.
My love, my life, my laughter are all for you. You hold the key to my heart now and forever. Good morning my dear.
Here are some hugs and kisses to start out your day. Hopefully, they will last until we meet this evening. Have a good day darling.
You touch my life every day, so I wanted to send you sweet thoughts this morning so that you can think of me.
Good morning honey. I missed my teddy bear last night, but I am looking forward to being in your arms today.
Good morning my sweet prince. The air is warm and the sun is shining, Take my love with you today to make it wonderful.
Morning Love  Quotes For Him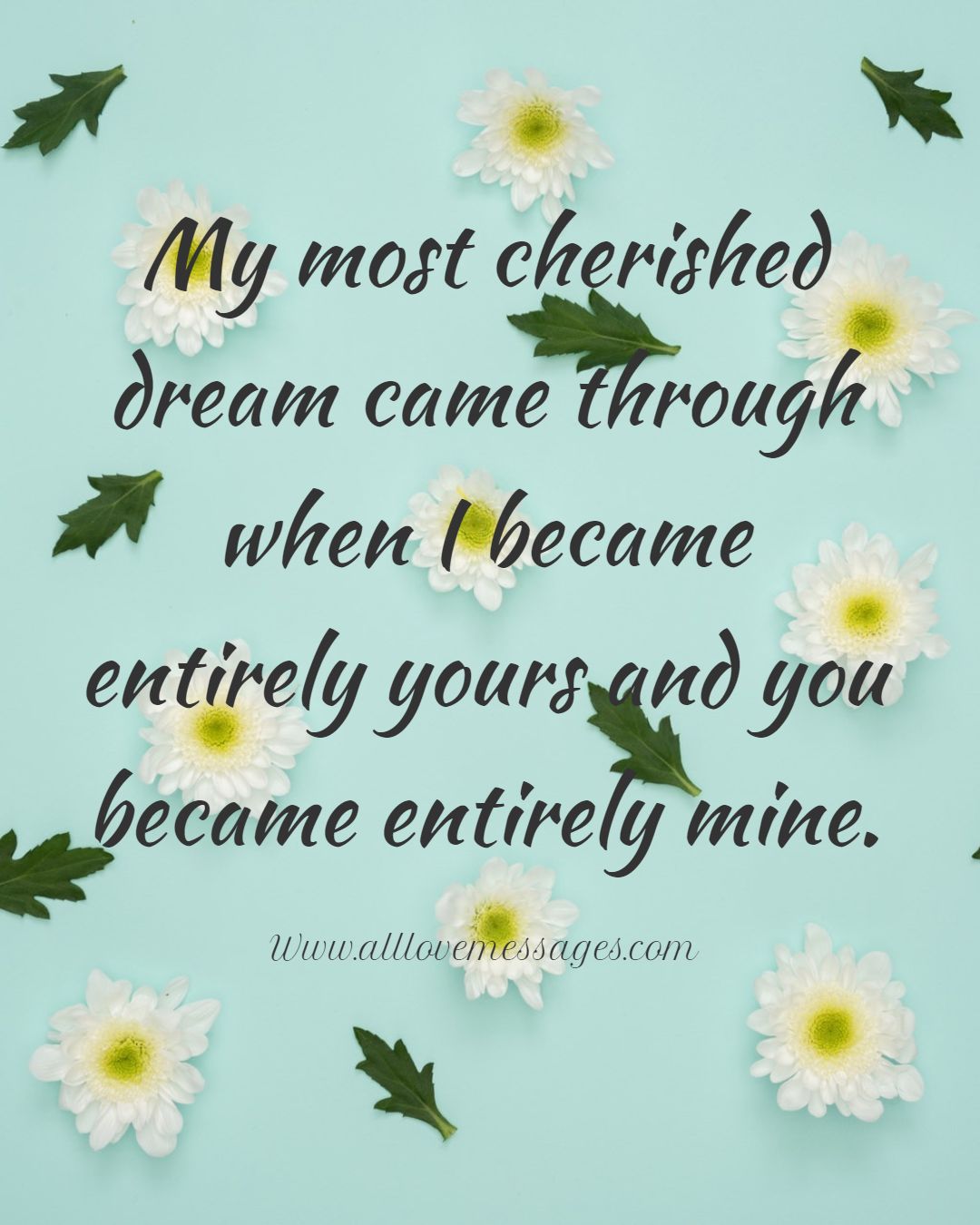 Baby boy, there is nothing I love more than waking up next to you. To me, you are the best thing that could happen to anyone.
 The best part of my morning is having you in my arms. I love waking up next to you because you are the one I want to spend the rest of my life with. Good morning!

 You always cross my mind every morning. I just wanted to tell you how much I appreciate you. I wish we could stay in bed all day and be lazy together. Thank you for everything, love.

 Good morning to the most handsome man in the world. Having you all for myself is the greatest blessing any woman would ask for. Your sheer resilience and intuition have helped me through the worst situations. Have a lovely day!

 Wake up sleepyhead and open your eyes to the sight of the sweet world around you and have an amazing day than you can ever imagine. Good morning sweetness!

 It's morning already sweetheart, the sun lights up the day and makes it shine brighter, stand up from your bed and make my world brighter. Good morning love!

I'm sending you these good morning messages just to let you know you're in my thoughts all through the night and I was busy dreaming about you. Good morning my handsome, I hope you slept well.

 This is a reminder that I will always love you as long as the sun comes out every morning and will always be with you till the end of time. Good morning darling.
The sun is out, the birds are chirping monotonously, the morning cool breeze is gradually taking over but the morning would be incomplete if my lover is still in bed. Wake up, sleepyhead, and complete our day. Good morning baby!
 Take advantage of today and become a better person than you were before. Good morning my handsome.
Good Morning I Love You Quotes  For Him
Good morning, the apple of my eye. Hurry up and come home to your lover, who misses you dearly. I would give anything in the world to meet you sooner. Have the best day ever

 Let's take a week off and cuddle all day while making love. You are the one person I think of all the time. As you go out today, remember you can do anything you want in life. I love you.

 There is no better way to start the day than being with you my love. I promise to always stay with you, through thick and thin. Hold me tight, and hug me like there is no tomorrow. Very good morning to you sir!

 Sending some virtual kisses as you await the real ones in the evening. I hope you were dreaming about me last night. Good morning and don't go too hard on yourself at work.

 Sometimes when I look at you, I realize that I have more than I deserve. In you, I found a brother, best friend, soulmate, and my ultimate confidant. Good morning baby!

 I'm wishing you a day as bright as your smile, as sweet as your heart, and as amazing as you are. Good morning my love.

 As you set off to do what you do, always know that I love you. May this day be cute and interesting for you. Good morning and have a great day!

Rise elegantly like the king that you are, walk majestically to the bathroom and have a nice shower, take a warm coffee and smile brightly to the world because you're one of the lucky souls to see this brand new day. Good morning, have an awesome day!

 You are the first that comes to mind when I wake up, and the last thing I think of every night. Despite the challenges in life, seeing my handsome man gives me so much strength and completes me. Good morning my love, how was your night?

 I miss you through the night like the sun misses the sky through the night. I'm always super excited to see you in the morning, just like the sun is happy to see the day. Good Morning my love!
Every new day means heaven has given us another chance to be together again. I cherish every moment we have and would never love someone else as much as I love you. Good morning dearest, did you dream of me?

I'm sending the cutest good morning message to the one that brightens my days and loves me like no other. Good morning favorite one, arise and shine! Arise and shine!
Wake Up Messages For Him
Good morning, handsome! I love you!
Hey, babe. Thinking about you.
I wish I was in your arms right now.
 Have a great day!
 Good morning my special guy. Have a great day!
You mean so much to me. I love you!
You always bring the biggest smile to my face.
 Without you, there is no me.
 You're the greatest guy I've ever met.
 Love you, babe! Good morning!
 You really are a dream come true.
 I hope you had the sweetest dreams, my love.
 I'm sending love your way this morning! <3
Sweet Good Morning Messages For Husband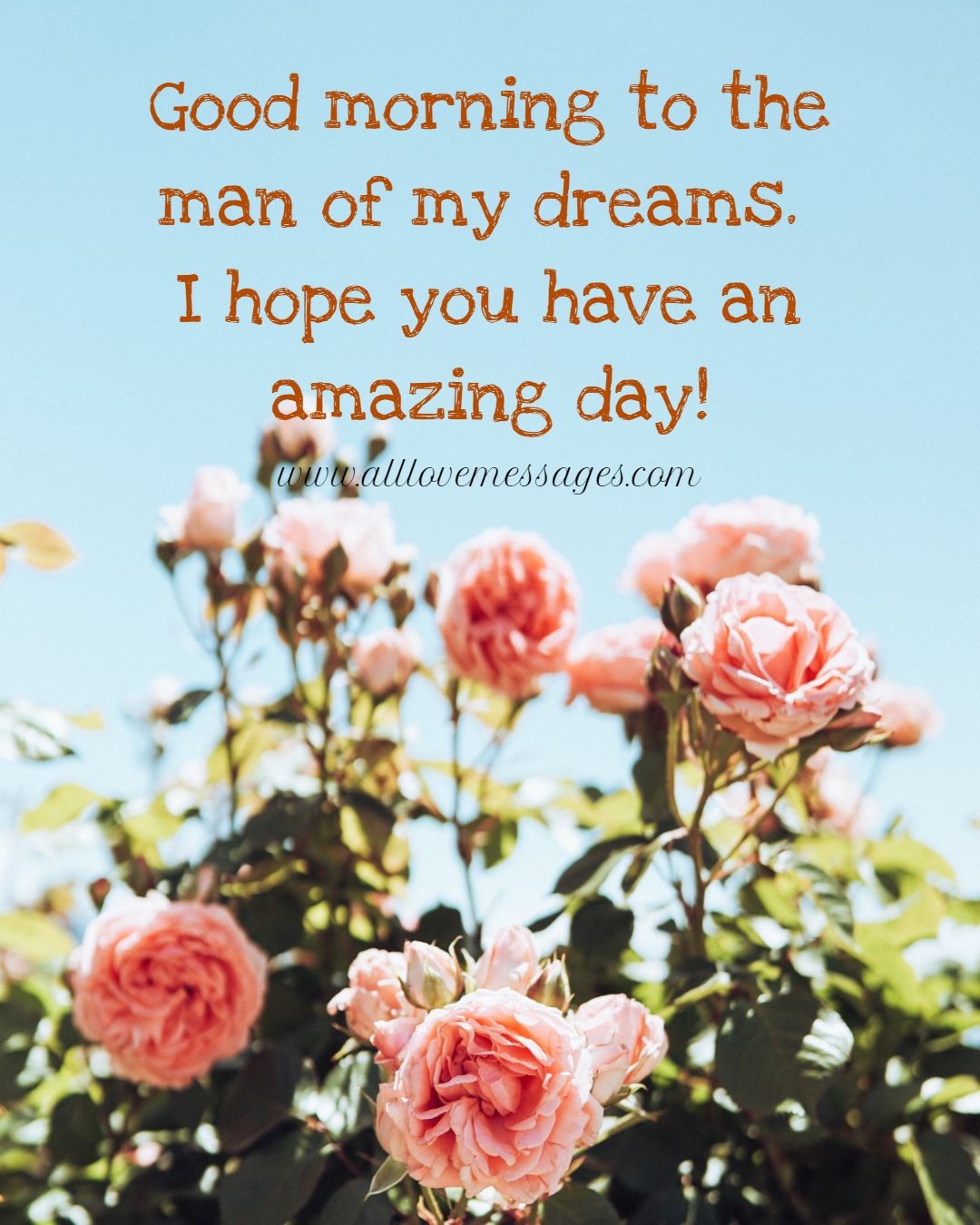 The best thing about the morning is it starts with you. Good morning, hubby.

Good morning to the man of my dreams. I hope you have an amazing day!

I feel blessed when I wake up and see your face. Wake up, my sunshine!

Waking up in your arms is the best thing that happens to me every morning. Good morning.

Life is too short, and I don't want to miss a single moment to tell how much I love you and care for you. Good Morning, my beloved Husband.

Good morning, my love. My morning seems empty without you. Miss you.

I promise you to be there by your side forever and to be your lover, friend, and wife. Good Morning.

Dear Husband, I want to live every day of my life with you, both at the start and the ending. Cannot live without you. Good Morning.

I wish that every morning of mine starts with a lovely smile on your face and ends with the caring hugs from you. Good Morning.

My Husband, my world centers around you, and is nothing without your presence. You're my power and strength. Good Morning.

Your morning kisses and hugs speak more than a thousand words and express a lot of love for me. They melt my heart. Good Morning Dear.

Very good morning to the man of my dreams.

Let's start your day knowing that it holds all my love for you.

Your love makes every day so colorful and heavenly, Good Morning Husband!

Good morning to the most charming Husband in the world.