Sweetheart Messages for Her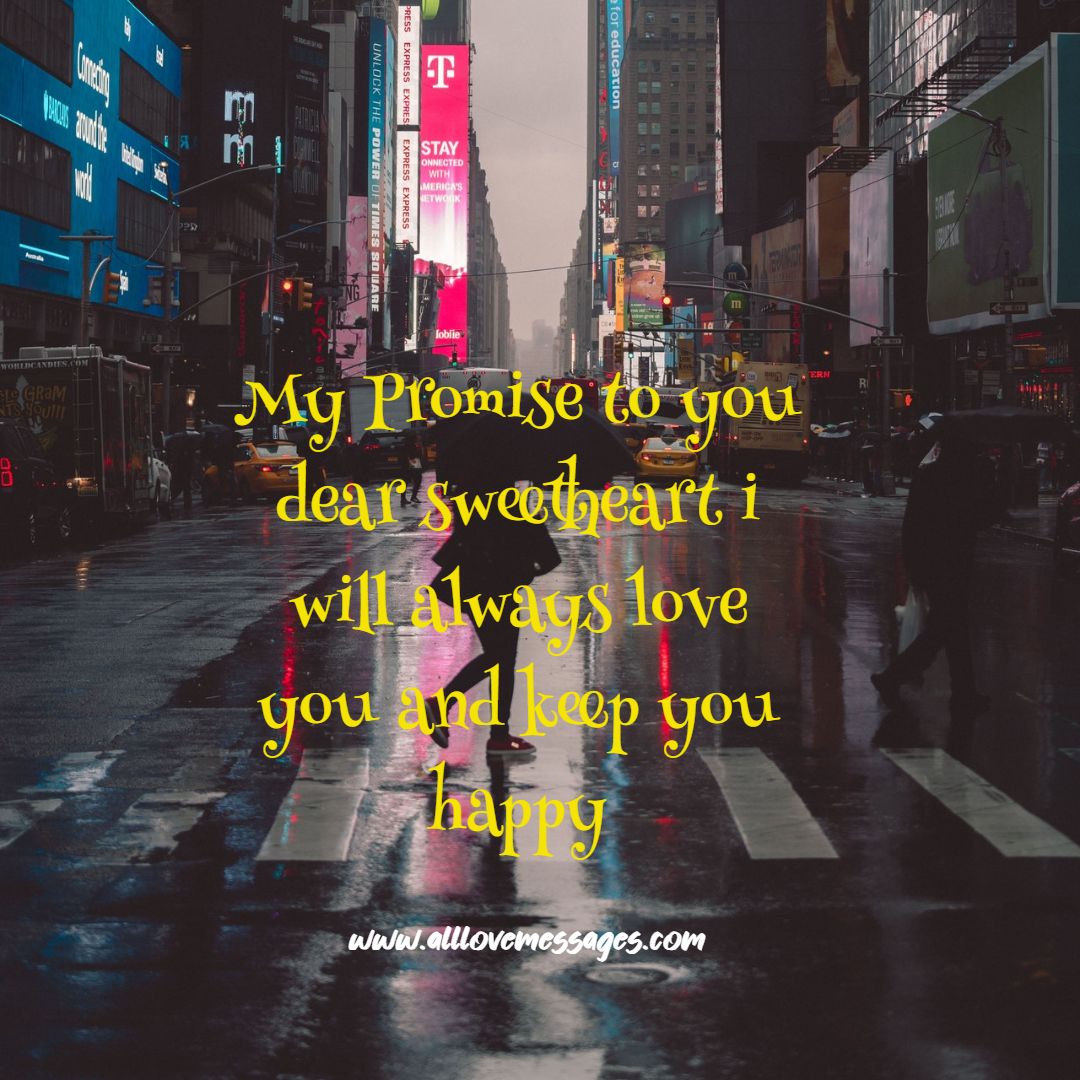 I was dreaming of true love … for a long time. Then you came into my life, as if sent by an angel. All my previous dream of finding love pale to compare to what I found in you. My dear sweetheart, I love you with all my heart and soul.
Just know that my love for you will last forever. Youth and beauty will fade, but my promise will stand because I cannot find any other who could fill in the spot you created in my heart, in my life. I love you faithfully and endlessly.
My dear, you are my sole shining light in this often cold and dark world. You are what makes life worth living. I know that with you, my sweetheart, I would simple wither away like a plant without water. I love you and I always will.
When God sent you my way, it felt like a miracle. My darling, you are truly exceptional and the most loving person on this planet. I cannot live without your love even for a day. I promise to love you until my very last breath.
The most touching feeling that ever happened to me was when I first saw you. I felt a warm and tingling sensation like one can only dream about. I knew in that very moment that you are meant for me. I love you dearly.
You are my guardian angel, my most cherished feeling, my dream come true, my wonderful sweetheart. I thank God for sending you such a beautiful person to this earth. I love you with all my heart.
From me to you, from my heart to yours, from my soul to yours, I send you these thoughts and messages enveloped in the aura of pure love. You are my life, my everything.
My heart melts for your heart, my mind seeks yours, and my body craves for your touch. I want to spend every moment with you. Your presence brings me blissful contentment and peace. You are the love of my life!

I want you to know, my sweetheart, that there is nobody else in the world that could ever make me feel the way that you do. I feel so blessed to have met you and I promise you that I will never stop loving you.
I can't wait to be inside your arms because that is the safest place in the world. I want to be with you all the time, to share every moment of my life with you. You and I are soulmates that are inseparable and our bond of love will keep growing over the years ahead.

My dear, you are not just a special person, you are much more than that. You are my lover, my best friend forever, my inspiration and motivation. I love you with an endless abandon and blissful adoration.
The most touching feelings in my life are all because of you. Your unique inner beauty and kindness illuminate and elevate my life to heavenly splendor. Because of you, my sweetheart, my life is a blessing. I love you!

Please know that you are my one and only true love and I will never leave you, regardless of what life will throw at us. My love is eternally yours.

My heart opens a special window through which I send you messages of love that only you can understand. You are the special part in my soul without which I could never live fully. I love you.

I simply adore your very existence. You are the most radiant and beautiful person who ever lived. I am sure of that because my heart tells me so with every heartbeat.

My dear sweetheart, thank you for being in my life and I promise you my unending love that comes deep from my soul. I love you!
You Are My Sweetheart Quotes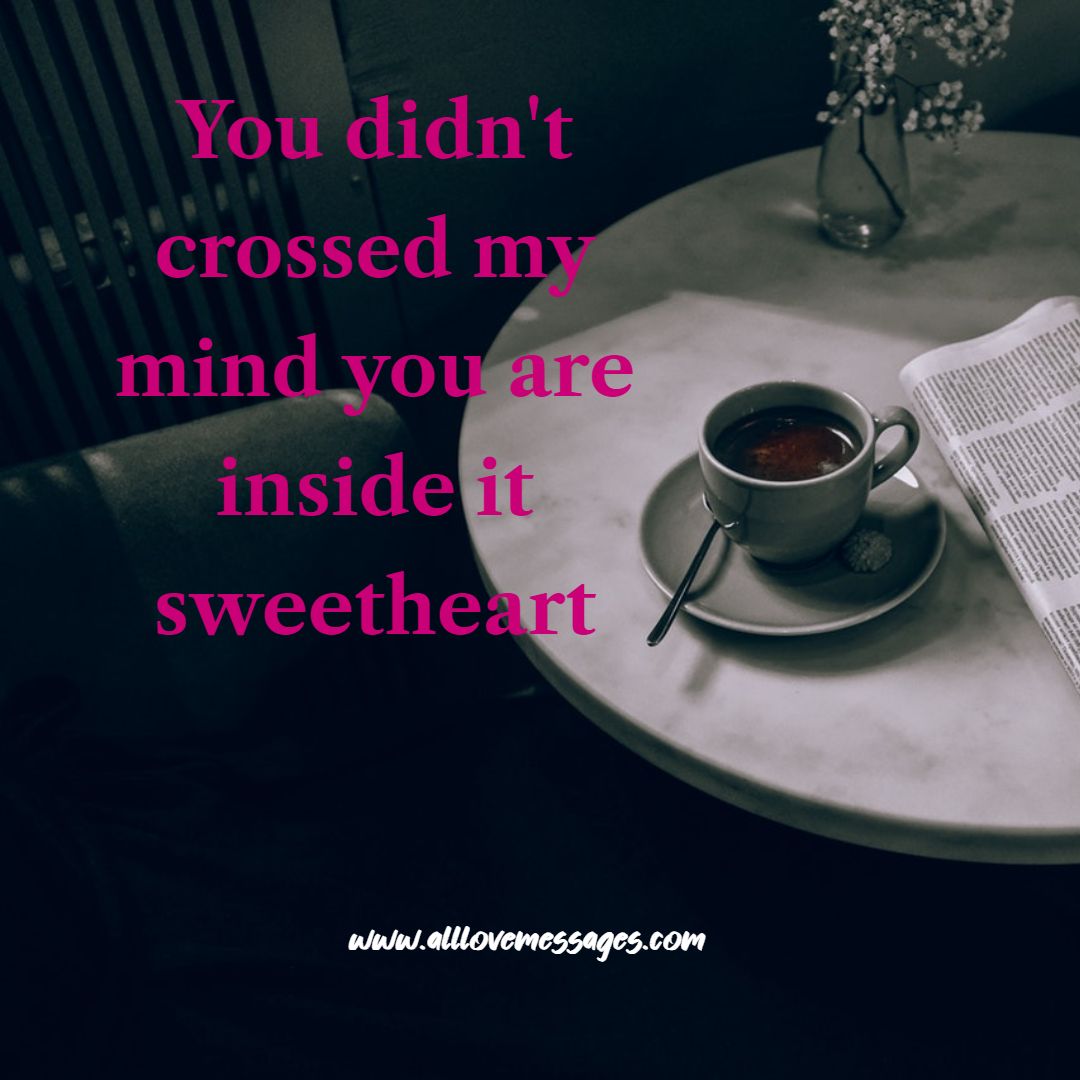 I'm so in love with the fact that I'm in love with such a wonderful girl like you.
I can't thank you enough for choosing to be the love of my life. Being your lover makes me feel so honored every blessed day. Who needs heaven when I have the love of the sweetest girl in the world?!
Babe, nothing dominates my heart with bliss like your love does. In my eyes, you are God's angel of love and happiness.
Every millisecond, my love for you grows tenfold. This means by the time you are done reading this sweet message, my love for you would have grown a hundredfold.
To love and be loved by you is the only treasure I want in life.
My biggest goal in life is to share eternity with no one else but you, for you are the one and only true love of my life.
Being in love with you is what I love the most in the entire universe. I will die for it any time without thinking twice.
I have realized that the more I love you, the happier my heart becomes. It is for this reason my heart wants so much to love you until the day it stops beating.
My heart doesn't need a beat to keep me alive. It needs you. Nothing else but you.
For the rest of my life, I will love you and cling to you like a leech because your love totally dominates my heart with utter joy.
I love you so much I'm ready to give up the gift of life for you.
Sweetheart, I vow to love and respect you for all my earthly life because you mean heaven and earth to me.
"To love and care for you till I die". That's the only motto of my life.
You are the only reason my heart can't stop smiling.
For me, the most important thing in the universe is the love we share.
I'll choose you over everything in the universe all the time because in your arms, I have everything that is precious in the universe.
The day shines brighter whenever we're in each other's arms. This is fitting testament to the fact that we're a match made nowhere else but in heaven.
The love we share is as incredible as the universe. Why on earth would I want to trade it for anything in this world?!