Short Quotes For Fake Friendship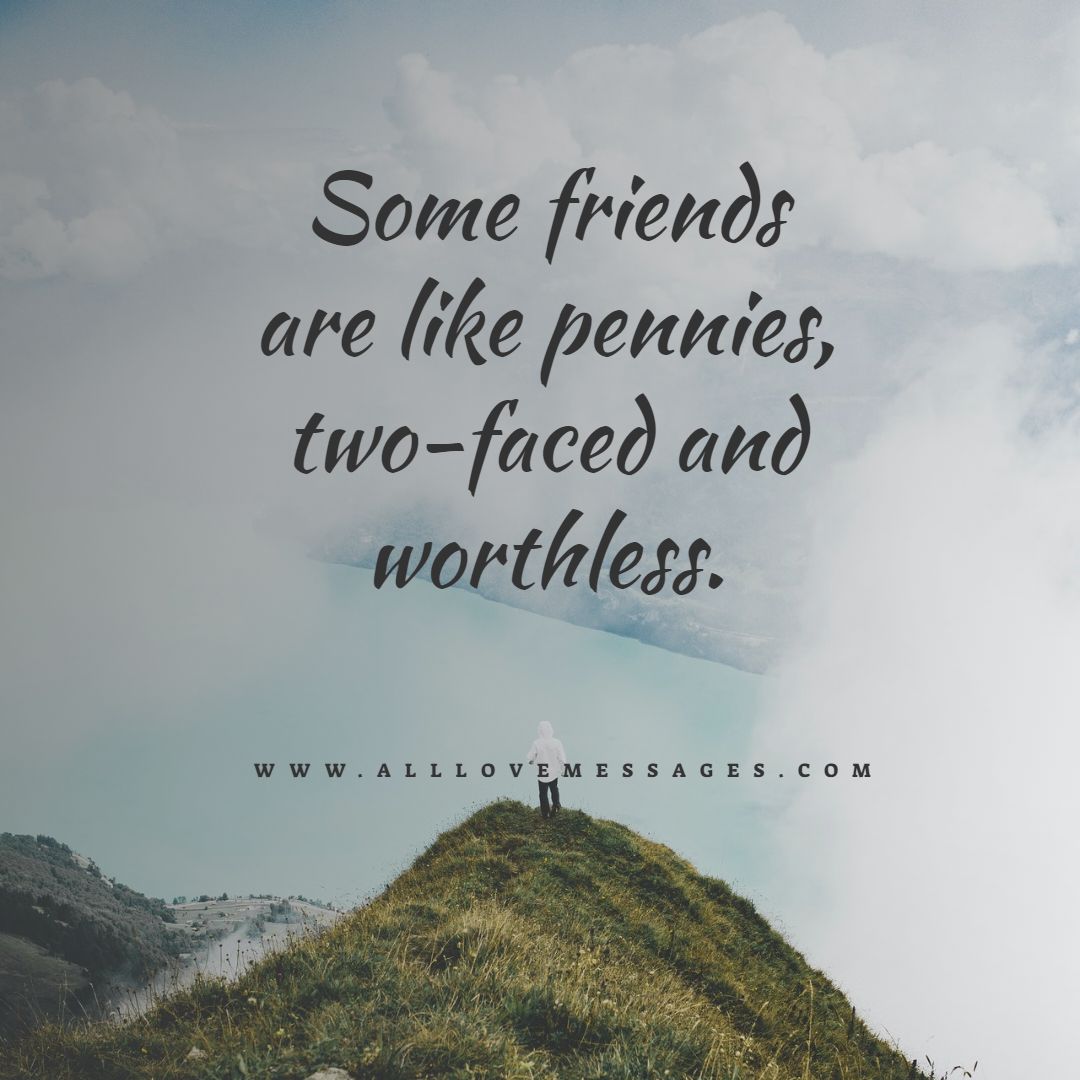 Growing up means realizing a lot of your friends aren't really yourfriends."
"Fake friends: once they stop talking to you, they start talking about you.
Some friends are like pennies, two-faced and worthless.
 "Friendship is delicate as a glass, once broken it can be fixed but there will always be cracks."
Pay close attention to those that don't clap when you win.
When they see you're doing better without them, that's when they want you back.
They don't miss you when you're gone. They miss you when you move on.
They're not happy for you because they wish it were them.
They ignore you now, but they need you later.
They stab you and pretend they are the ones bleeding.
Friends ask you questions; enemies question you.
"A true friend never gets in your way unless you happen to be going down." – Arnold H. Glasow
Someone who smiles too much with you can sometime frown too much with you at your back.
A false friend and a shadow attend only while the sun shines.
Learn to use the criticism as fuel and you will never run out of energy."
Fake friends believe in rumors. Real friends believe in you.
Fake people say a lot of words that they don't keep.
You tell your friends your most personal secrets, and they use them against you.
Fake friends get mad when we don't pretend to like them.– Carlos Wallace
Convince people that you need them, and watch what they do.
1 fake friend can do more damage than 5 enemies.
Parents notice your fake friends before you do.
Stop being the "go-to" for someone you can't go to.
They always have time for others but they skip you.
You don't lose anything when you lose fake friends.
Quotes About People Being Fake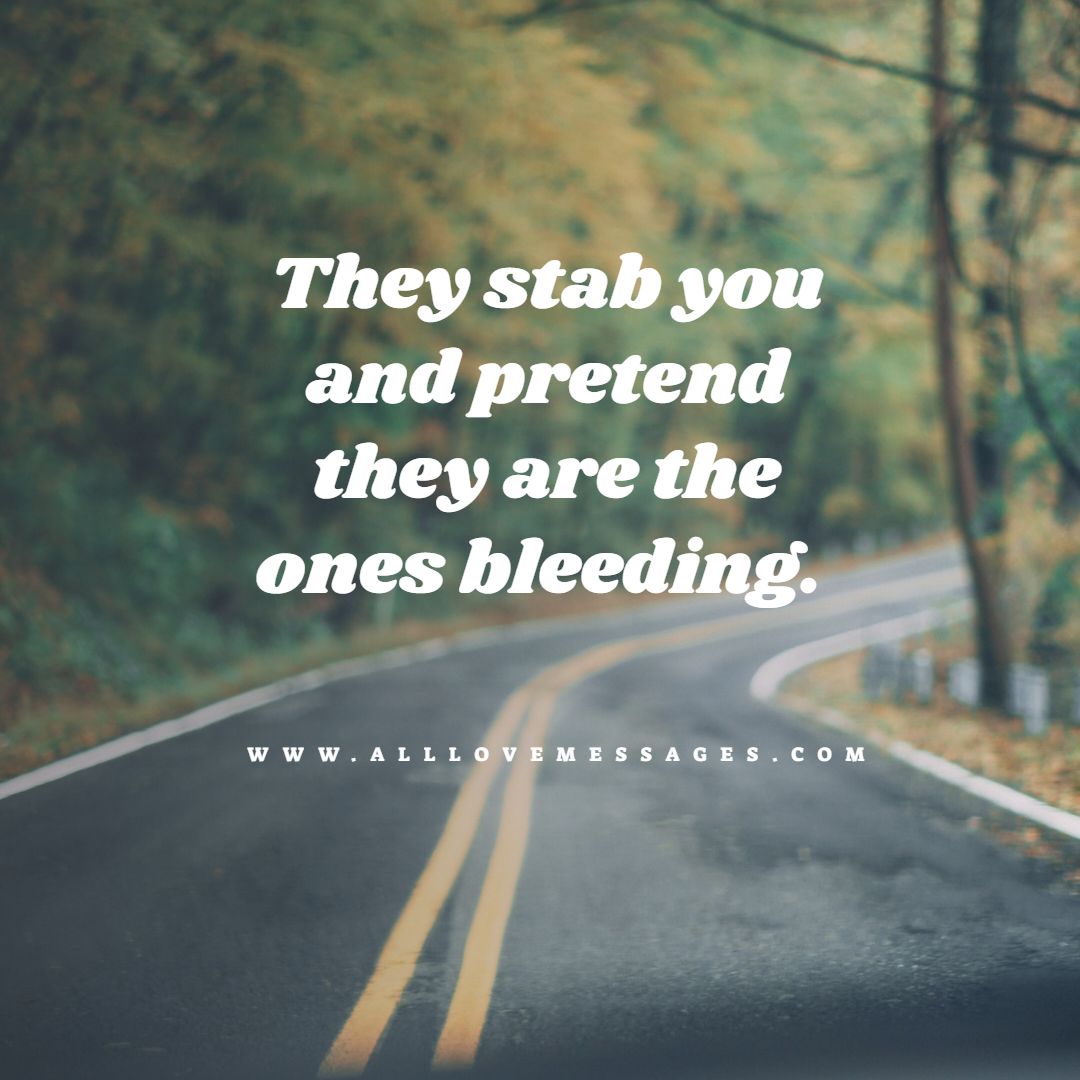 "The only thing more frustrating than slanderers is those foolish enough to listen to them."
"Someone who smiles too much with you can sometimes frown too much with you at your back." – Michael Bassey Johnson
"Fear of something is at the root of hate for others, and hate within will eventually destroy the hater." – George Washington Carver
We fear our enemy but the bigger and real fear is that of a fake friend who is sweetest to your face and most vile behind your back.
They never text you back, but then you see them on Instagram.
Fake people are like soap bubbles. They pop out when the sun shines brightly.
"Letting go of toxic people in your life is a big step in loving yourself."
"People only throw shade on what's shining."
"You create more space in your life when you turn your excess baggage to garbage." – Chinonye J. Chudolue
Stop texting first and see how many dead plants you've been watering.
They play victims in crimes they committed.
Stay away from fake people because you don't know when they will throw you"
"Fake people always try to put you down"
"Be aware because you don't know who are real ones in your life"
"Sometimes it is good to have fake peoples because then you will understand who are the real ones"
"Trust on their action, not on words"
"Make distance from people who wear masks"
"It is better to stay alone rather being around with people who don't value and respect you"
"It is good that you leave because there is no room for fake people in my life"
"Once I trusted you but you broke it and now I prefer to stay away from you"
"Walk away from people who just care about themselves"
"Don't become so nice in this world where all are wearing a mask on their face to fool you"
"When you have to find who are the real ones then look at their hearts not face"
"Fake people always spread negativity but real ones spread positivity"
"If you came in my life to use me then I will throw you out of my life like a garbage"