Life's good when you have true friends by your side. From dumbest ideas to craziest moments shared together, these people definitely know how to bring sunshine at your gloomy days. And what's better than to express your love in a humorous way? Share laughter with your friends by sending our funny Valentine's messages for friends mentioned below!
Valentine Messages For Special Friends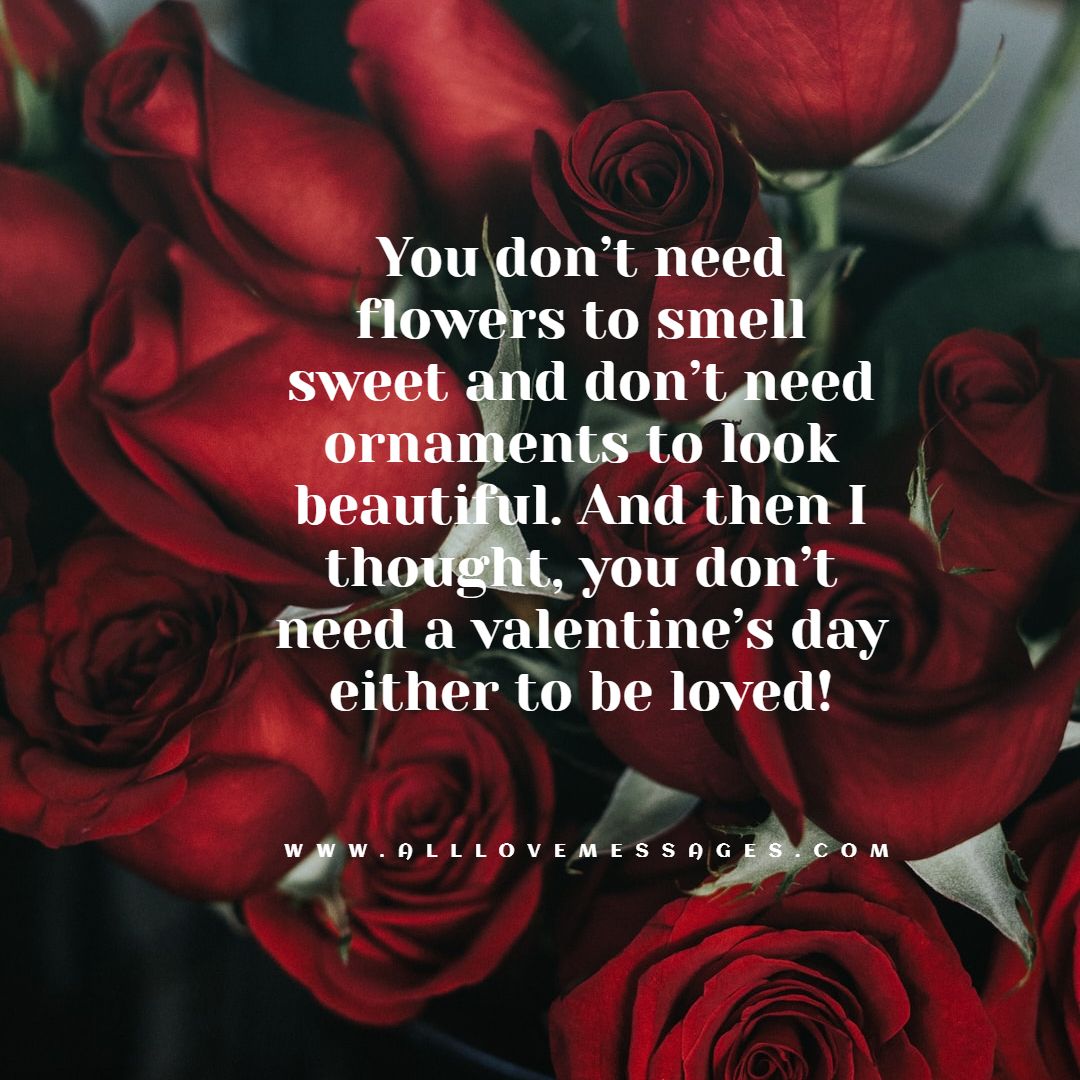 Here's Valentine's Day filled with the best moments, happiness, and more so best friends like you
 Hope you are prepared to send the best Valentine's Day gift to me.
 Oh! I know you don't have someone to spice up your valentine, Let me be your valentine! Happy Valentine's Day my best friend!
I send you this gift to brighten up your day, hope you do the same or I recall the gifts
My friend, I am opening an emotional bank account for you, deposit your love so that it can earn interest until the day you withdrawal.
Don't stress yourself too much; I can be your valentine.

I don't need a lot of candies this valentine's day because I'm on diet. You can buy me diamonds instead!

I just found out that I have fallen in love more deeply than I had originally planned. You can take this as a valentine's day confession from me!

I love you like a lazy guy loves his bed in the morning. I want you like a monkey wants a banana and I crave for you as a fat boy craves for chocolates.

You are the best person to spend the day with, Happy Valentine's Day
I wish my Valentine will be full of fun, not as boring as a normal day.

Whatever you do, don't commit yourself. You'll be dead long before your death. Happy valentine's day!

Love is like a blanket. It will keep you warm and safe for some times but very soon you'll realize that it was an electric blanket and someone else is in control of the switch!

I don't mind being a security guard while you're dating as long as you're paying for me being drunk & grabbing some hookers from the club.

It's always a wonder how the least intelligent guy in the friend circle gets the most beautiful girl in the class. Happy Valentine's Day!

Every man would agree, that 14th of February should be celebrated in a fiscally but not sexually conservative way.

My friends are the weirdest, craziest people I know but I love them. Happy Valentines' Day everyone!

I wish you a Happy Valentine's Day with all my heart, and lungs, and liver, and spleen…!

Today is February 14th – St. Valentine's day. Women call it Love day, while men name it as extortion day.

Love doesn't grow on trees like apples in Eden – it's something you have to make. And you must use your imagination too.
Valentine Messages For Best Friends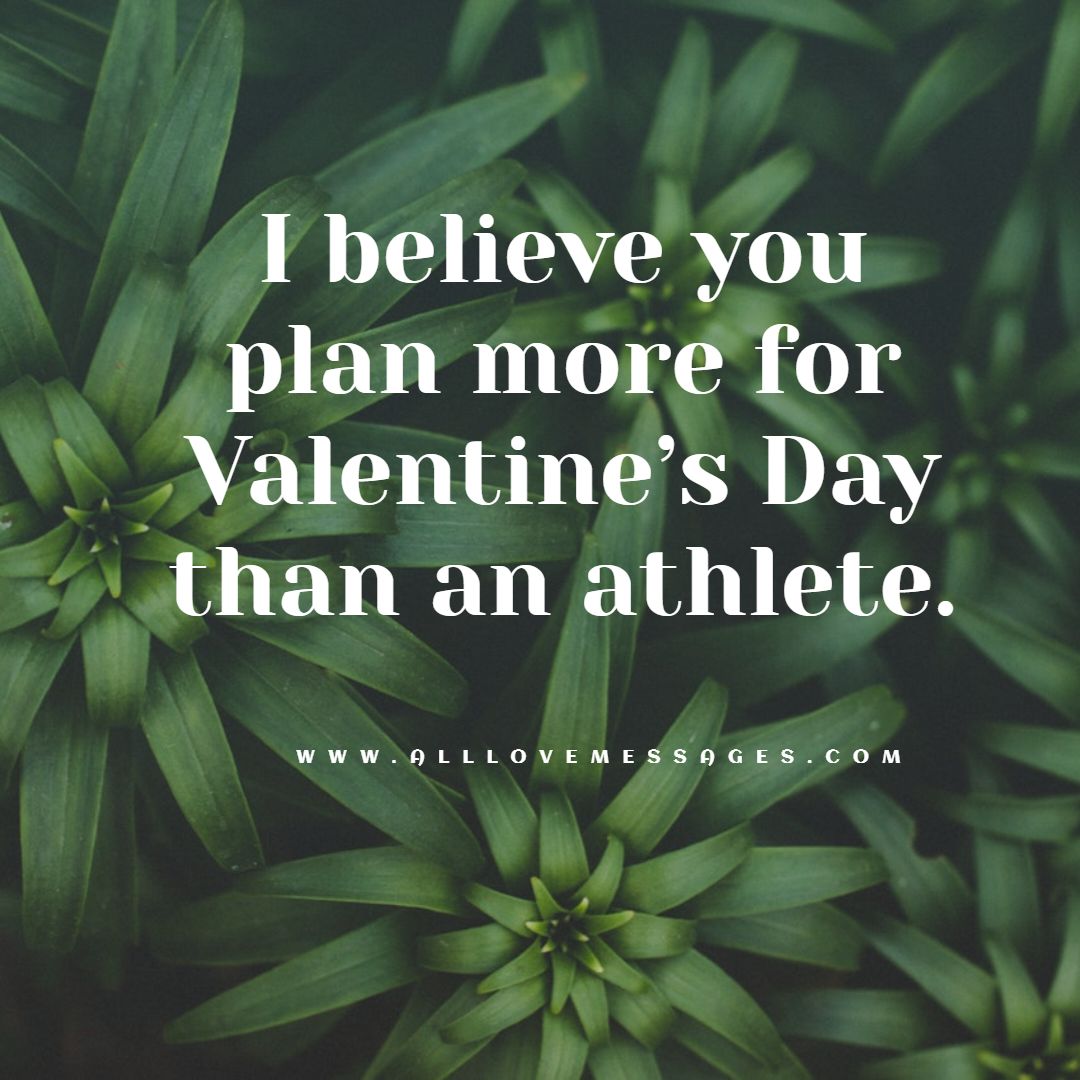 Oh! How I wish my valentine's day was as priceless as yours, No expenses at all
 Valentine's Day is a day to reflect on where you went wrong, you have another year to correct everything
  How I wish I would run into my ex on this special day
 May your Valentine's Day celebration get a lot of likes
   Happy Valentine's Day to all the couples, may your love last forever and, for the single people may your batteries last longer.
Today is St. Valentine's Day. Others call it Love day and others see it as extortion day.
  It would be amazing if someone invented a skip button for Valentine's Day.
  I believe you plan more for Valentine's Day than an athlete.
  Valentine's Day is a beautiful day for couples. For the singles, they can only lock themselves indoors.
 I do not need a photo to remember you, as you are always on my mind. Happy Valentine's Day my friend!

 You are just as much weird as me. That makes us a perfect couple. Happy valentine's day to my crazy one!

When people ask me what is the best thing about you, I say nothing. I don't want them to fall in love with you. Happy valentine's Day!

My healthcare plan does not cover the broken heart. So please don't leave me ever. Happy valentine's day!

The world is filled with so many people with so little love. Tonight, let's make some love together. Happy valentine's day!

If my wealth grew as much as my love for you, today I'd be on the Forbes list of richest men in the world. happy valentine's day!

I wish I could strip your clothes off tonight like the way you strip a bar of wrapped chocolate. I really wish I was with you tonight. happy valentine's day sweetheart!
Valentine Sms Text Messages For Friends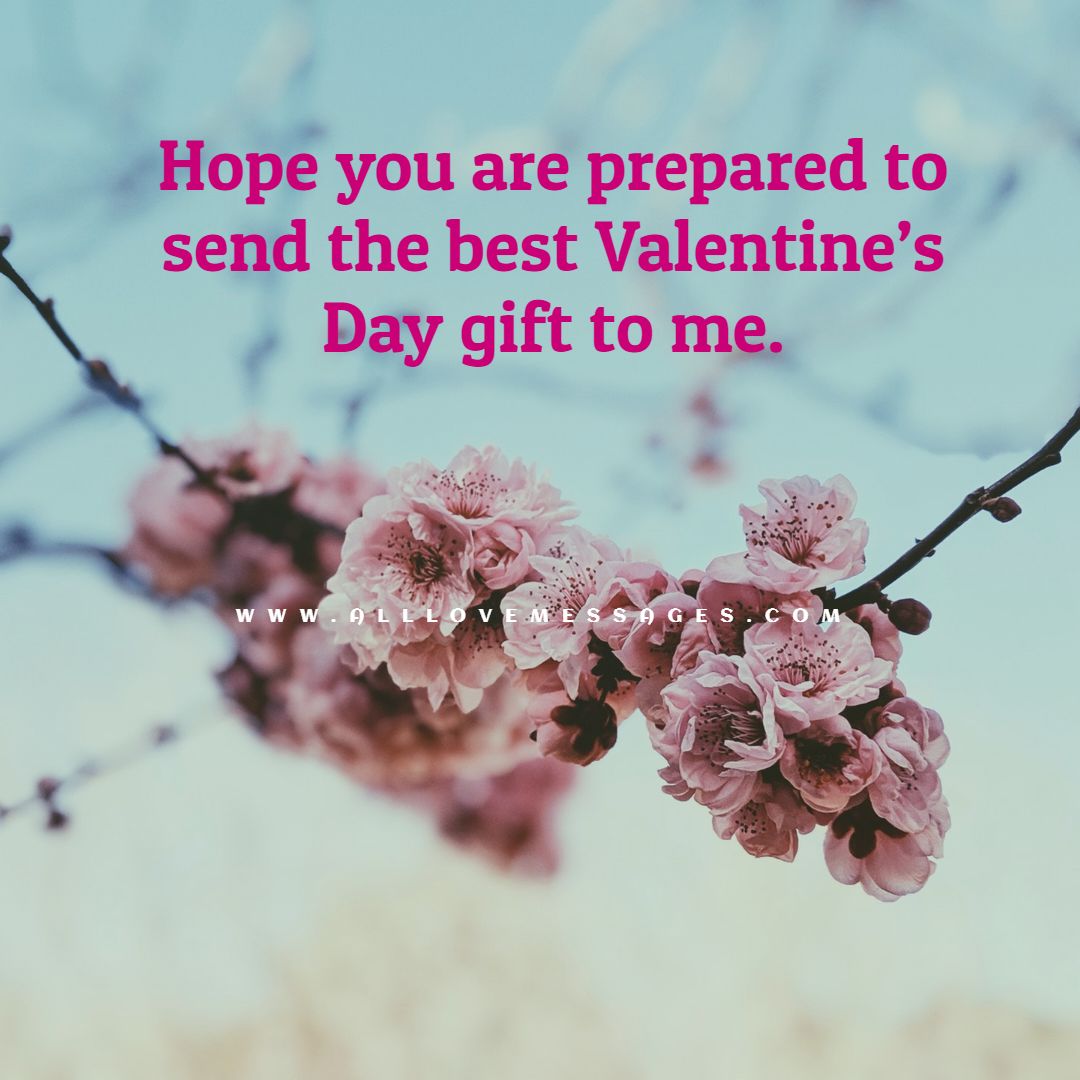 I love going out with you on any day except Valentine's Day. The rapid demise of my pocket money burns my soul so badly. Happy Valentine Day!

May God fills your heart with love and your wallet with money so you can buy some chocolates for your honey! Happy valentine's day!

Let's pretend for one day that we love each other more than anything else. We can avoid each other for the rest 364 days!

I am not saying that I care about money more than I do about you. But it's my father's advice to spend my money on good purposes only! Happy Valentine's Day!

You don't need flowers to smell sweet and don't need ornaments to look beautiful. And then I thought, you don't need a valentine's day either to be loved!

You cannot define love in one word and you cannot celebrate love in one day. That's why I don't have any plans with you on this Valentine's Day!

Today, let us celebrate the early demise of all men in promoting love just like Saint Valentine did before his own sad demise!

I like the way you chew my mind like a bar of chocolate. It's just a matter of days before I become brain dead because of your love!

I have found my way back to your heart like a stray dog finds his way back home. Thank you for letting me in every time. Happy valentine's day!

Loving you is my job and every job holder needs a motivation to work. Can I have some motivation tonight? Happy valentine's day!

You don't always have to arrange candlelight dinners for me on a valentine's day, it's absolutely ok to buy me some jewelry sometimes!

What present will you give for your right hand during Valentine's Day?

Here's Valentine's Day filled with good wine, good food and especially good friends like you.

Roses are red, fitness is great, I would've gotten you chocolate, but you need to lose some weight.

If my Valentine you won't be, I'll hang myself on your Christmas tree." – Ernest Hemingway

"Valentine's Day is when a lot of married men are reminded what a poor shot Cupid really is." – Unknown

"I love you more than coffee, but please don't make me prove it." – Elizabeth Evans

Love is a fire. But whether it is going to warm your hearth or burn down your house, you can never tell." – Joan Crawford

"To be in love is merely to be in a state of perceptual anesthesia." – H. L. Mencken