Daughters are indeed blessings from the God and one of the loveliest things one could ever ask for. To reciprocate half of her love and sincerity, we bring you collection of Valentine's day messages for daughter so you can express yourself best with meaningful words. So scroll down and pick out your favorite quote for your daughter!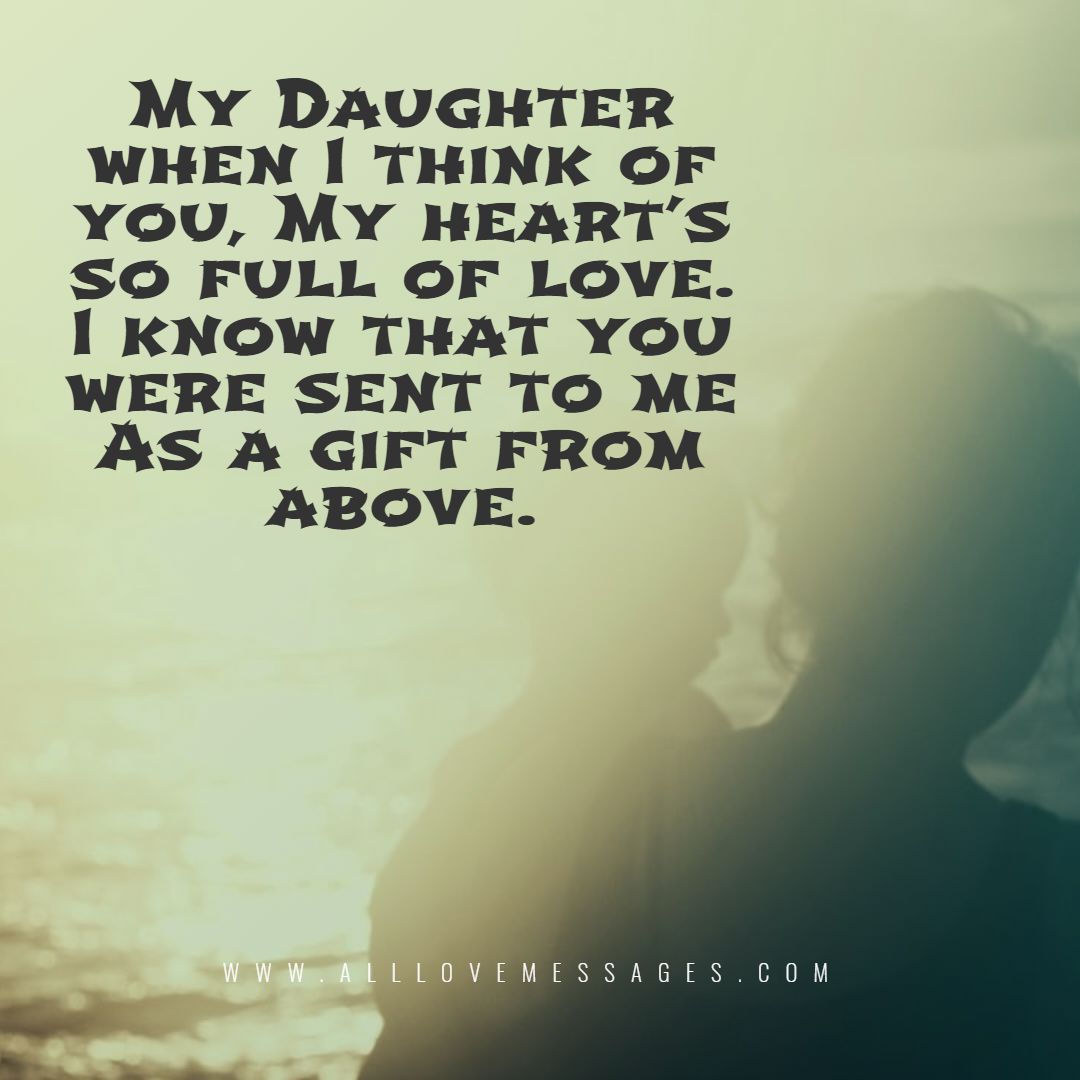 My Daughter when I think of you, My heart's so full of love. I know that you were sent to me As a gift from above.
Happy Valentine's Day, sweetie. Hope your day is full of magic, joy, and most of all, love.
I send all my love and best valentine's day wishes for you, through this beautiful text message. I wish you have a marvelous valentine celebration filled with love filled moments. You are the loveliest person of my life.
I still remember Valentine's Days when you were a girl. Somewhere along the way my sweet little daughter turned into a beautiful woman.
You have someone in your life that thinks the world of you and that someone could never be who she is if it had not been for you. That person is me and I am grateful for you. Happy Valentine's Day!
Hope your day brings just what you want it to.
I won't make you cringe with a sappy Valentine's Day sentiment. I just want to say I love you.
We know that our daughter is fabulous because our daughter is you. We've always known that you would be the most perfect daughter to us, too! Happy Valentine's Day With Love!
For my sweet daughter, who I love and care a lot. I send my love and wishes for a wonderful valentine day celebration.
For my lovely daughter, I send valentine day wishes for a happy celebration of the special day of love. I wish you have cherished moments of love and send my love for you.
When I first laid eyes on you, it was love at first sight. Happy Valentine's Day to a lovely daughter.
This Valentine's Day, I've decided I'm not going embarrass you with one of those sappy sayings you hate so much. It's my gift to you, my beautiful sweet little baby girl!
Blessings have always filled my life the biggest of them all has been YOU! Happy Valentine's Day!
Thanks for being the loyal and caring. Love you!
You've always been perfect for each other. Perfect people are always easy to love! Happy Valentine's Day!
Who needs chocolates on Valentine's Day? When we want something sweet, we just think of you.
Valentine's Day is all about love, there is no one better than you at spreading God's love wherever you go.
For a daughter who is better than just a best friend. Hope you have a Happy Valentine's Day!
Valentine's Day is a perfect time to spoil yourself. The day after Valentine's Day is even better because all the chocolate is on sale. That's just a little parental wisdom for ya.
Happy Valentine's to one of my favorite people. Ever.
Thank you for the Daughter you are, And the company you lend. You are not only my daughter but also my friend.Also Read: I love my daughter quotes
Life is very easy when you have your mother with you…. standing as the strongest pillar next to you… loving you without any conditions and never expecting anything in return…. A very Happy Valentine's Day, I am truly blessed to have you.
I'm sure a lot of people would kill to be your Valentine now. Without saying I told you so, I just want to point out that I've been your number one fan from wayyyyy back.
I hope you feel loved and appreciated on Valentine's Day. Because you are.
Happy Valentine's Day to a girl who is loved by a long list of people, starting with her indescribably proud parents.
There's something really magical about you and all the love you give to me. I'm very grateful for you, Daughter. You make my life even more happy! May you have a beautiful Valentine's Day!
Don't really remember everything about the day that you were born except those beautiful eyes that stared back at me! Happy Valentine's Day!
I hope you're feeling really loved today. You are!
For my cute daughter, I send Valentine's Day wishes for a hearty celebration with your loved one. I wish you get all the love you deserve in the world and your celebration be a memorable one with cherished moments.
Have fun on Valentine's Day, and don't eat too much candy.
Life doesn't come with a manual it comes with a daughter.
As your day goes on, my hope is that it's full of hugs and kisses. That's what I wish for you, Daughter. A day as magical as a world of wishes! Happy Valentine's Day!
Daughter, you are the most special person in my life and you have bestowed your abundance love and care for me. I wish you a happy valentine day wishes and send my love for you.
Hope your day is filled with reminders of how much you're loved.
When a child gives you a gift, even if it is a rock they just picked up, exude gratitude. it may be the only thing they have to give, and they have chosen to give it to you.
I'm sending a Valentine especially to you because you're super special, and I love you, too! Happy Valentine's Day, Daughter!
You make me laugh. You make me think. You make me really glad!
I think of the child you once were, And though the years go fast, The days of sweet hugs and kisses, Are memories that last.
You are the closest I will ever come to magic.
Without my daughter, tomorrow wouldn't be worth the wait and yesterday wouldn't be worth remembering. Happy Valentines Day.