Self Compassion Quotes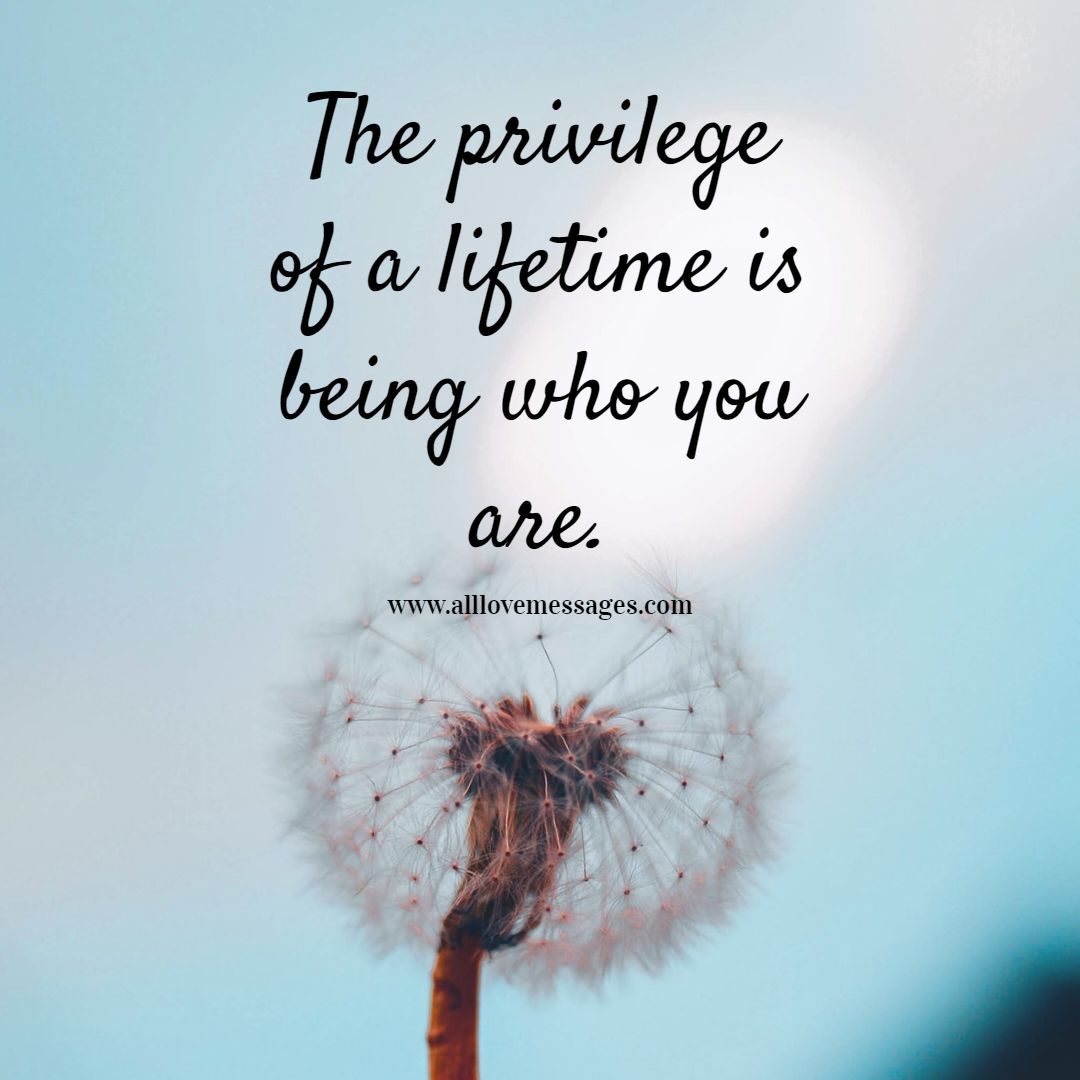 Self-compassion is simply giving the same kindness to ourselves that we would give to others.— Christopher Germer
You've been criticising yourself for years and it hasn't worked. Try approving of yourself and see what happens.— Louise L. Hay
Being human is not about being any one particular way; it is about being as life creates you—with your own particular strengths and weaknesses, gifts and challenges, quirks and oddities.— Kristin Neff

Painful feelings are, by their very nature, temporary. They will weaken over time as long as we don't prolong or amplify them through resistance or avoidance. The only way to eventually free ourselves from debilitating pain, therefore, is to be with it as it is. The only way out is through. — Kristin Neff

The privilege of a lifetime is being who you are.— Joseph Campbell
This is a moment of suffering. Suffering is part of life. May I be kind to myself in this moment. May I give myself the compassion I need.— Kristin Neff

Self-care is not selfish or self-indulgent. We cannot nurture others from a dry well. We need to take care of our own needs first, so that we can give from our surplus, our abundance. When we nurture others from a place of fullness, we feel renewed instead of taken advantage of.— Jennifer Louden

People are like stained-glass windows. They sparkle and shine when the sun is out, but when the darkness sets in, their true beauty is revealed only if there is a light from within.— Elisabeth Kubler-Ross

It is a beautiful experience being with ourselves at a level of complete acceptance. When that begins to happen, when you give up resistance and needing to be perfect, a peace will come over you as you have never known.— Ruth Fishel

Love and compassion are necessities, not luxuries. Without them humanity cannot survive.— Dalai Lama

Self-compassion is simply giving the same kindness to ourselves that we would give to others.— Christopher Germer

It's like a mother, when the baby is crying, she picks up the baby and she holds the baby tenderly in her arms. Your pain, your anxiety is your baby. You have to take care of it. You have to go back to yourself, to recognize the suffering in you, embrace the suffering, and you get a relief. — Thich Nhat Hanh

Talk to yourself as you would someone you love.— Brene Brown

If you do not respect your own wishes, no one else will. You will simply attract people who disrespect you as much as you do.— Vironika Tugaleva

To be nobody-but-yourself — in a world which is doing its best, night and day, to make you everybody else — means to fight the hardest battle which any human being can fight.— e.e. cummings

If your compassion does not include yourself, it is incomplete.— Jack Kornfield

To be yourself in a world that is constantly trying to make you something else is the greatest accomplishment.

I found in my research that the biggest reason people aren't more self-compassionate is that they are afraid they'll become self-indulgent. They believe self-criticism is what keeps them in line. Most people have gotten it wrong because our culture says being hard on yourself is the way to be.
Compassion Quotes Buddha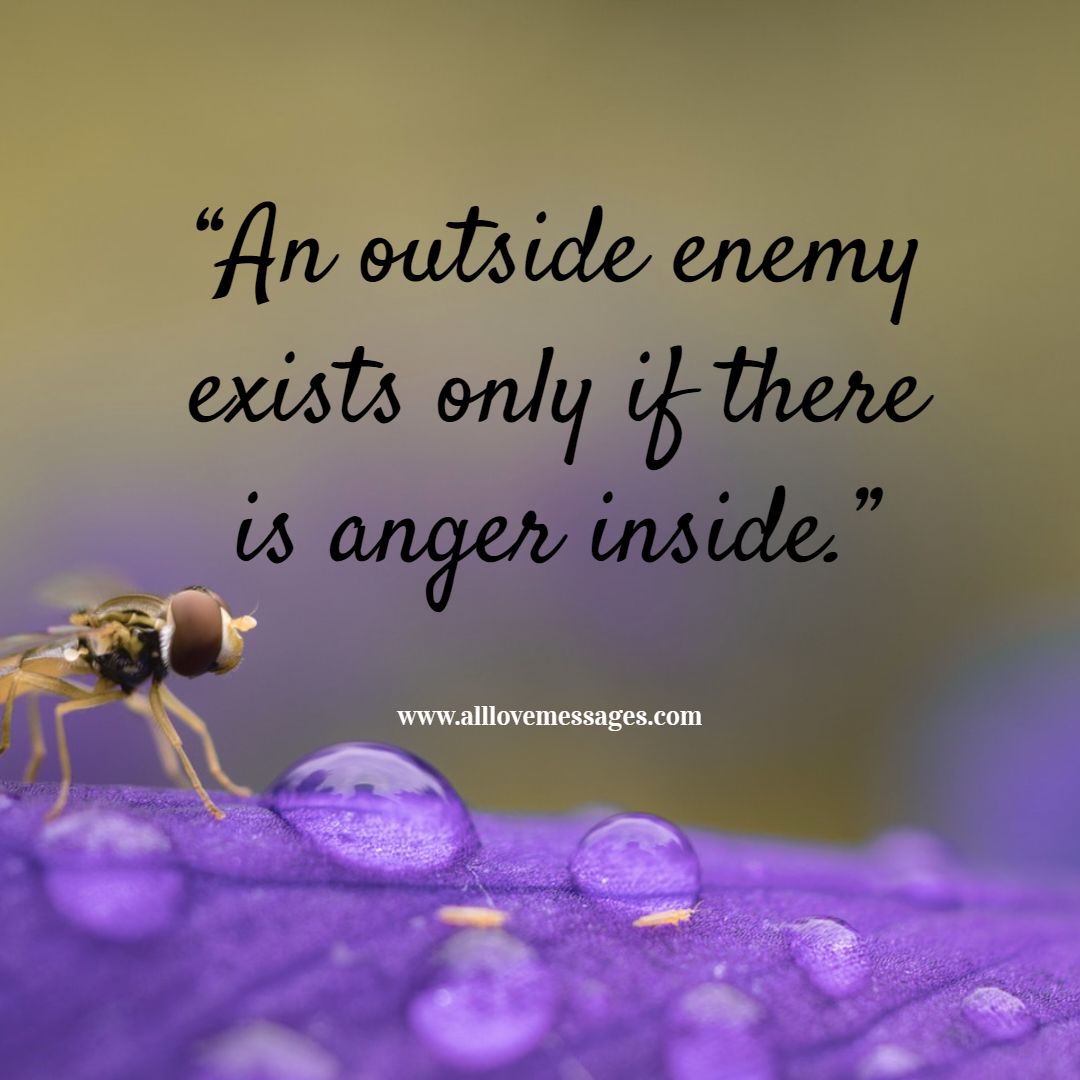 "If you wish to be gentle with others, be gentle first with yourself."

"Fashion your life as a garland of beautiful deeds."

"Hatred does not cease by hatred, but only by love; this is the eternal rule."

"You can search throughout the entire universe for someone who is more deserving of your love and affection than you are yourself, and that person is not to be found anywhere. You yourself, as much as anybody in the entire universe, deserve your love and affection."

"Friendship is the only cure for hatred, the only guarantee of peace."

"Our sorrows and wounds are healed only when we touch them with compassion."

"Holding on to anger is like grasping a hot coal with the intent of throwing it at someone else; you are the one who gets burned."

"You will not be punished for your anger, you will be punished by your anger.

"To be angry is to let others' mistakes punish yourself."

"Holding on to anger is like grasping a hot coal with the intent of throwing it at someone else; you are the one who gets burned."

"An outside enemy exists only if there is anger inside."

"You will not be punished for your anger; you will be punished by your anger."

"Suppose an enemy has hurt you in his own domain, why should you annoy yourself and hurt your mind in your own domain?"

"When it is impossible for anger to arise within you, you find no outside enemies anywhere."

"Anger will never disappear so long as thoughts of resentment are cherished in the mind. Anger will disappear just as soon as thoughts of resentment are forgotten."

"There is no fire like passion. No crime like hatred. No sorrow like separation. No sickness like hunger, and no joy like the joy of freedom."

"Whoever doesn't flare up at someone who's angry wins a battle hard to win."

"Endurance is one of the most difficult disciplines, but it is to the one who endures that the final victory comes."

"To conquer oneself is a greater victory than to conquer thousands in a battle."

"It is better to conquer yourself than to win a thousand battles. Then the victory is yours. It cannot be taken from you, not by angels or by demons, heaven or hell."

"He is able who thinks he is able."

"To conquer oneself is a greater task than conquering others."

"The wise are disciplined in body, speech, and mind. They are well controlled indeed."

"It is a man's own mind, not his enemy or foe, which lures him to evil ways."

"In the sky, there is no distinction of east and west; people create distinctions out of their own minds and then believe them to be true."

"What we think, we become."

"Be vigilant; guard your mind against negative thoughts."

"We are what we think. With our thoughts, we make our world."

"Your worst enemy cannot harm you as much as your own thoughts, unguarded. But once mastered, no one can help you as much. Not even your father or your mother."

"It is wrong to think that misfortunes come from the east or from the west; they originate within one's own mind. Therefore, it is foolish to guard against misfortunes from the external world and leave the inner mind uncontrolled."

"Everything is based on mind, is led by mind, is fashioned by mind. If you speak and act with a polluted mind, suffering will follow you, as the wheels of the oxcart follow the footsteps of the ox."

"All that we are is the result of what we have thought. If a man speaks or acts with an evil thought, pain follows him. If a man speaks or acts with a pure thought, happiness follows him, like a shadow that never leaves him."
Jesus Compassion Quotes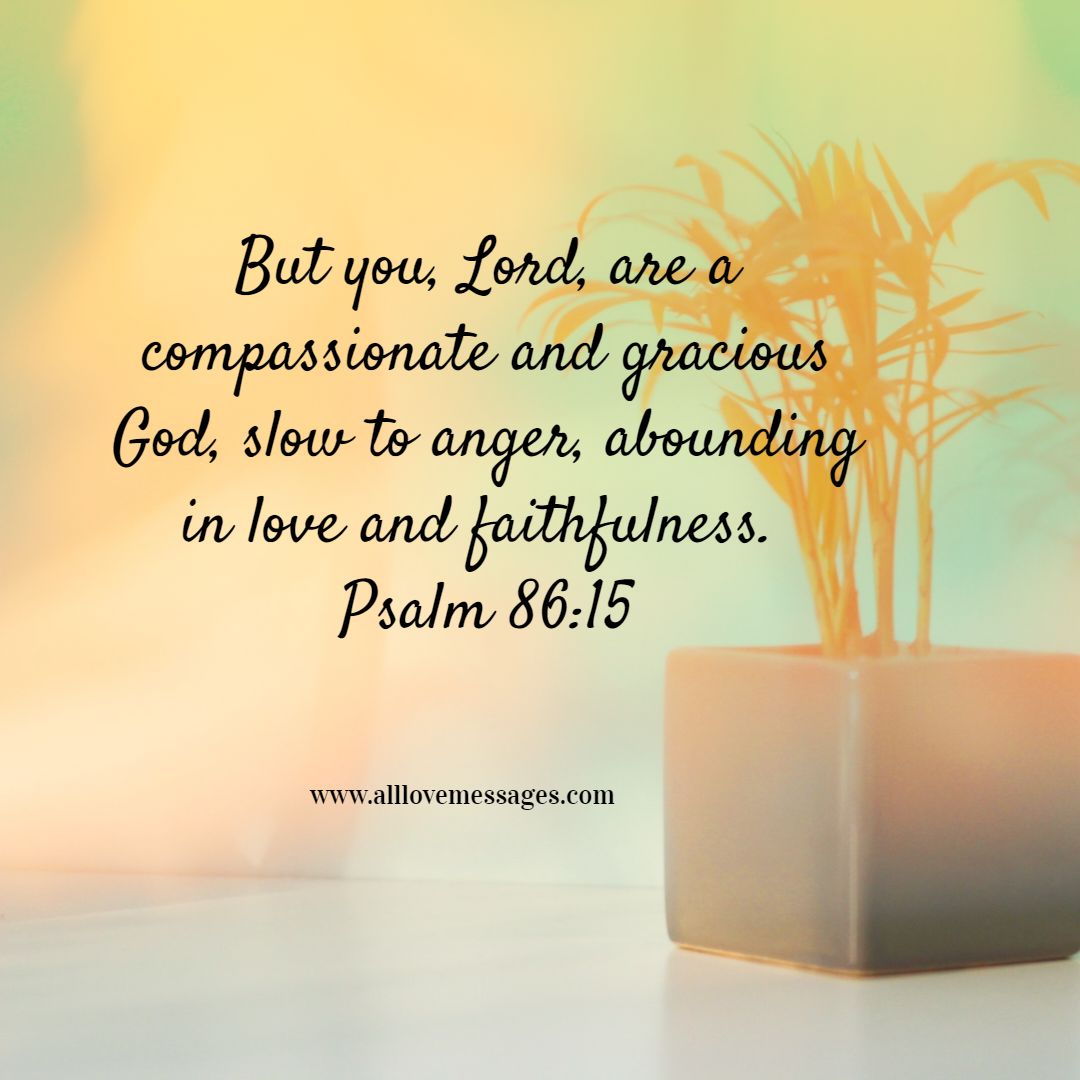 "Come to Me, all who are weary and heavy-laden, and I will give you rest. Take My yoke upon you and learn from Me, for I am gentle and humble in heart, and you will find rest for your souls. For My yoke is easy and My burden is light."
Hebrews 2:17
Verse Concepts
Therefore, He had to be made like His brethren in all things, so that He might become a merciful and faithful high priest in things pertaining to God, to make propitiation for the sins of the people.
Luke 7:13
Verse Concepts
When the Lord saw her, He felt compassion for her, and said to her, "Do not weep."

Matthew 15:32
Verse Concepts
And Jesus called His disciples to Him, and said, "I feel compassion for the people, because they have remained with Me now three days and have nothing to eat; and I do not want to send them away hungry, for they might faint on the way."

Isaiah 40:11
Verse Concepts
Like a shepherd He will tend His flock,
In His arm He will gather the lambs
And carry them in His bosom;
He will gently lead the nursing ewes.

Isaiah 42:3
Verse Concepts
"A bruised reed He will not break
And a dimly burning wick He will not extinguish;
He will faithfully bring forth justice.

Isaiah 63:9
Verse Concepts
In all their affliction He was afflicted,
And the angel of His presence saved them;
In His love and in His mercy He redeemed them,
And He lifted them and carried them all the days of old.

Matthew 8:3
Verse Concepts
Jesus stretched out His hand and touched him, saying, "I am willing; be cleansed." And immediately his leprosy was cleansed.

Matthew 8:16-17
When evening came, they brought to Him many who were demon-possessed; and He cast out the spirits with a word, and healed all who were ill. This was to fulfill what was spoken through Isaiah the prophet: "He Himself took our infirmities and carried away our diseases."

Matthew 9:36
Verse Concepts
Seeing the people, He felt compassion for them, because they were distressed and dispirited like sheep without a shepherd.

Matthew 14:14
Verse Concepts
When He went ashore, He saw a large crowd, and felt compassion for them and healed their sick.

Matthew 18:11-13
[For the Son of Man has come to save that which was lost.] "What do you think? If any man has a hundred sheep, and one of them has gone astray, does he not leave the ninety-nine on the mountains and go and search for the one that is straying? If it turns out that he finds it, truly I say to you, he rejoices over it more than over the ninety-nine which have not gone astray.
Compassion Quotes Dalai Lama
"It is very rare or almost impossible that an event can be negative from all points of view."
"Share your knowledge. It is a way to achieve immortality."
"Happiness is not something ready made. It comes from your own actions."
"Choose to be optimistic, it feels better."
"A disciplined mind leads to happiness, and an undisciplined mind leads to suffering."
"Be kind whenever possible. It is always possible."
"Give the ones you love wings to fly, roots to come back, and reasons to stay."
"The more you are motivated by love, the more fearless and free your action will be."
"Love is the absence of judgment."
"Love and compassion are necessities, not luxuries. Without them, humanity cannot survive."
"We can live without religion and meditation, but we cannot survive without human affection."
Quotes On Humanity And Compassion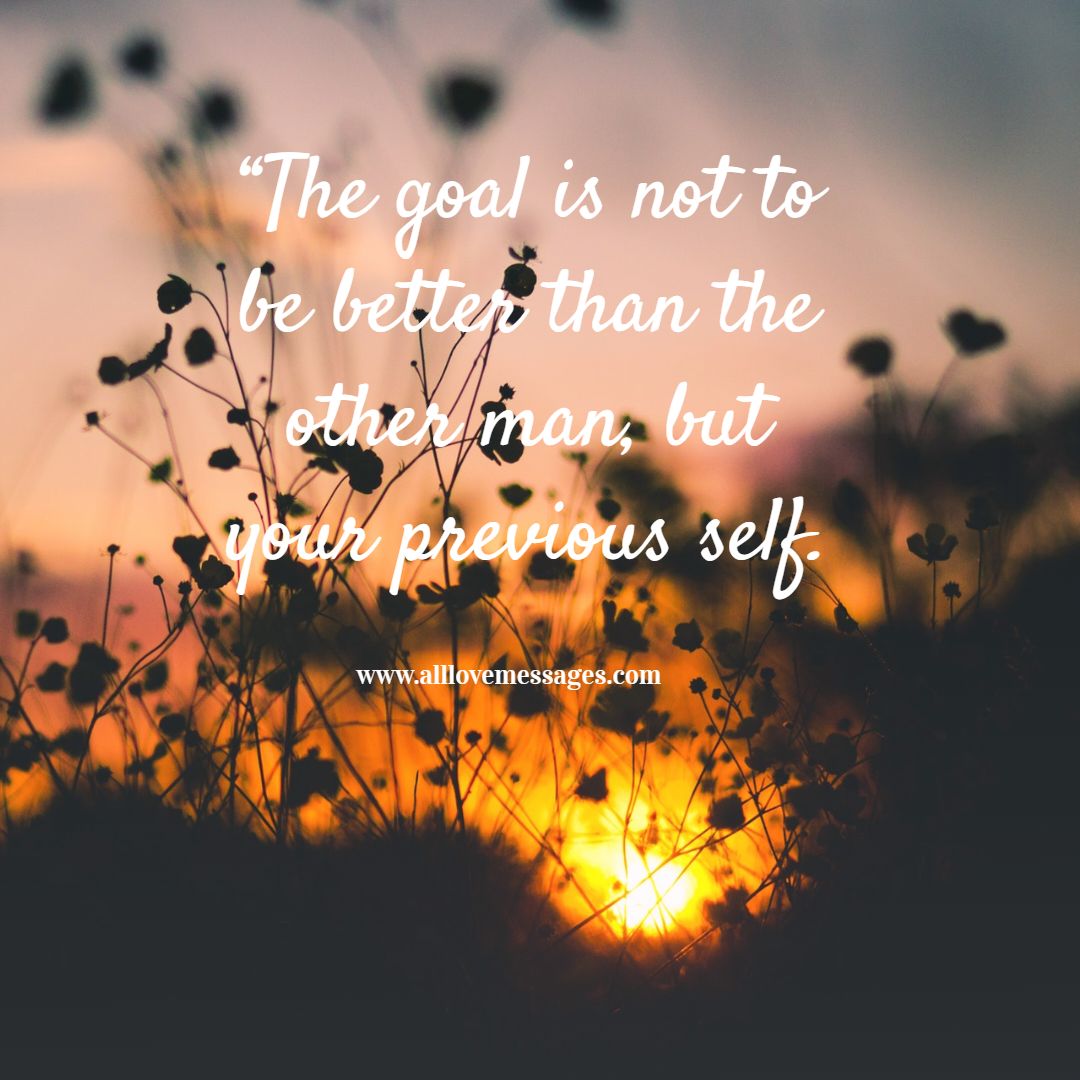 "A kind gesture can reach a wound that only compassion can heal." Steve Maraboli
"Compassion and tolerance are not a sign of weakness, but a sign of strength." Dalai Lama
 "There is a nobility in compassion, a beauty in empathy, a grace in forgiveness." John Connolly
 "Compassion is about giving all the love that you've got." Cheryl Strayed
 "If you want to be happy, practice compassion. If you want to be happy, practice compassion." Dalai Lama
 "Until you have real compassion, you can not recognize love." Bob Thurman
"Look for a way to lift someone up. And if that's all you do, that's enough." Elizabeth Lesser
 "Use your voice for kindness, your ears for compassion, your hands for charity, your mind for truth, and your heart for love." Anonymous
 "Love and compassion are necessities, not luxuries. Without them, humanity cannot survive." Dalai Lama
 "Compassion is an action word with no boundaries." Prince
"Instead of putting others in their place, put yourself in their place." Amish Proverb
"Compassion is passion with a heart." Anonymous
 "Compassion is at the heart of every little thing we do. It is the dearest quality we possess. Yet all too often it can be cast aside with consequences too tragic to speak of. To lose our compassion, we lose what it is to be human." Anonymous
Compassion is the keen awareness of the interdependence of all things." Thomas Merton
 "It is a lack of love for ourselves that inhibits our compassion toward others. If we make friends with ourselves, then there is no obstacle to opening our hearts and minds to others." Anonymous

 "Serve and show compassion and the will to help others." Albert Schweitzer

 "Our sorrows and wounds are healed only when we touch them with compassion." Jack Kornfield