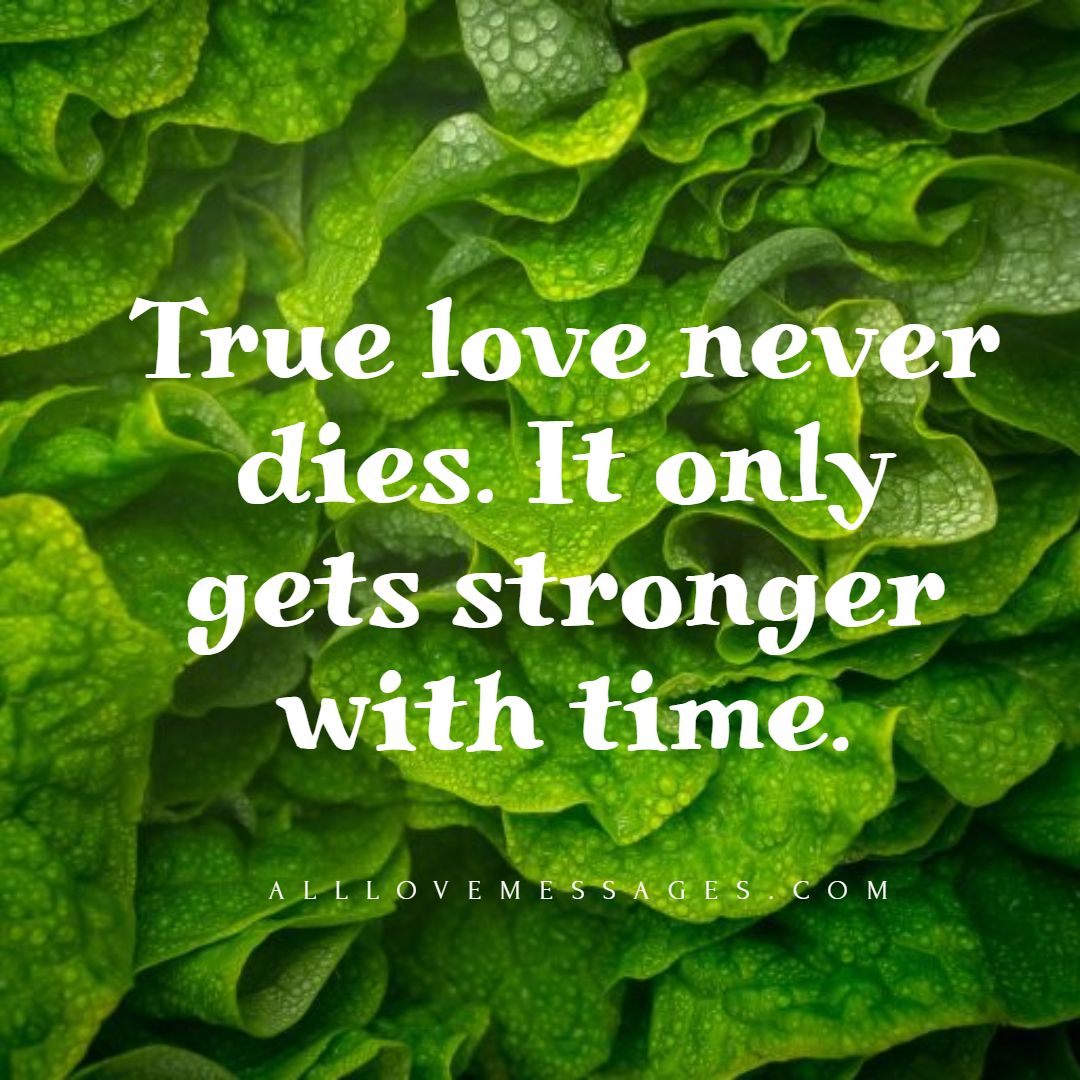 Being with no one is better than being with the wrong one.
Never give up on someone you can't go a day without thinking about.
Before I met you, I never knew what it was like to be able to look at someone and smile for no reason.
I believe in true love, and I believe in happy endings. And I believe. – Christie Brinkley
However rare true love may be, it is less so than true friendship. – François de La Rochefoucauld
Some people need the whole world to love them, but I don't. All I need is that one person who could love me madly. And I know well that this person is you.
I have a secret place and if you touch it, this will make me crazy. Do you want to know what place is it? It is my heart.
Pretty sure that your smile has a fan club and I am the biggest fan. But the fact that I am the reason of your smile makes me crazy!
People need air to breathe and live. For me your love is the only air I breathe. I am alive because of you.
Ever since I met you I don't need anything. I need neither other people, nor things. All I need is the time when we are together.
Sometimes I dream of not knowing you at all because you are the reason why I can't fall asleep at night. I am constantly thinking about you.
If you want to dictate me who I should be, I won't let you do that. But if you want to be a part of who I am and will become, I will be happy to share my life with you.
I will only let you appear in my dreams every night if I am allowed to appear in your as well.
7 billion people in the world but my heart choose you. I love you!
True love doesn't mean being inseparable, it means being separated and nothing changes.
When we lose someone we love we must learn not to live without them, but to live with the love they left behind.
They say that your first love never dies. You can put out the flames, but not the fire. — Bonnie Tyler
Time is too slow for those who wait, too swift for those who fear, too long for those who grieve, too short for those who rejoice, but for those who love, time is eternity. — Henry Van Dyke
"True, it's not over till it's over. And even when it's over, it just begins again."
"I am catastrophically in love with you."
"she likes him, he likes her. everyone knows"
True love never dies for it is lust that fades away. Love bonds for a lifetime but lust just pushes away. — Alicia Barnhart
Feelings that come back are feelings that never left.
All I know is that love never dies. It's always there, lurking in the deepest crevices of the heart. Resurfacing for air when you allow it.
Love is that condition in which the happiness of another person is essential to your own. — Robert A. Heinlein
Love is a symbol of eternity. It wipes out all sense of time, destroying all memory of a beginning and all fear of an end. — Madame de Staël
Although our love never dies, the pain of our loss can eventually dissolve. — Judy Tatelbaum
True love is not something that you find, it is something that finds you.
18. True love is knowing a person's faults, and loving them even more for them.