Hug Quotes For Him: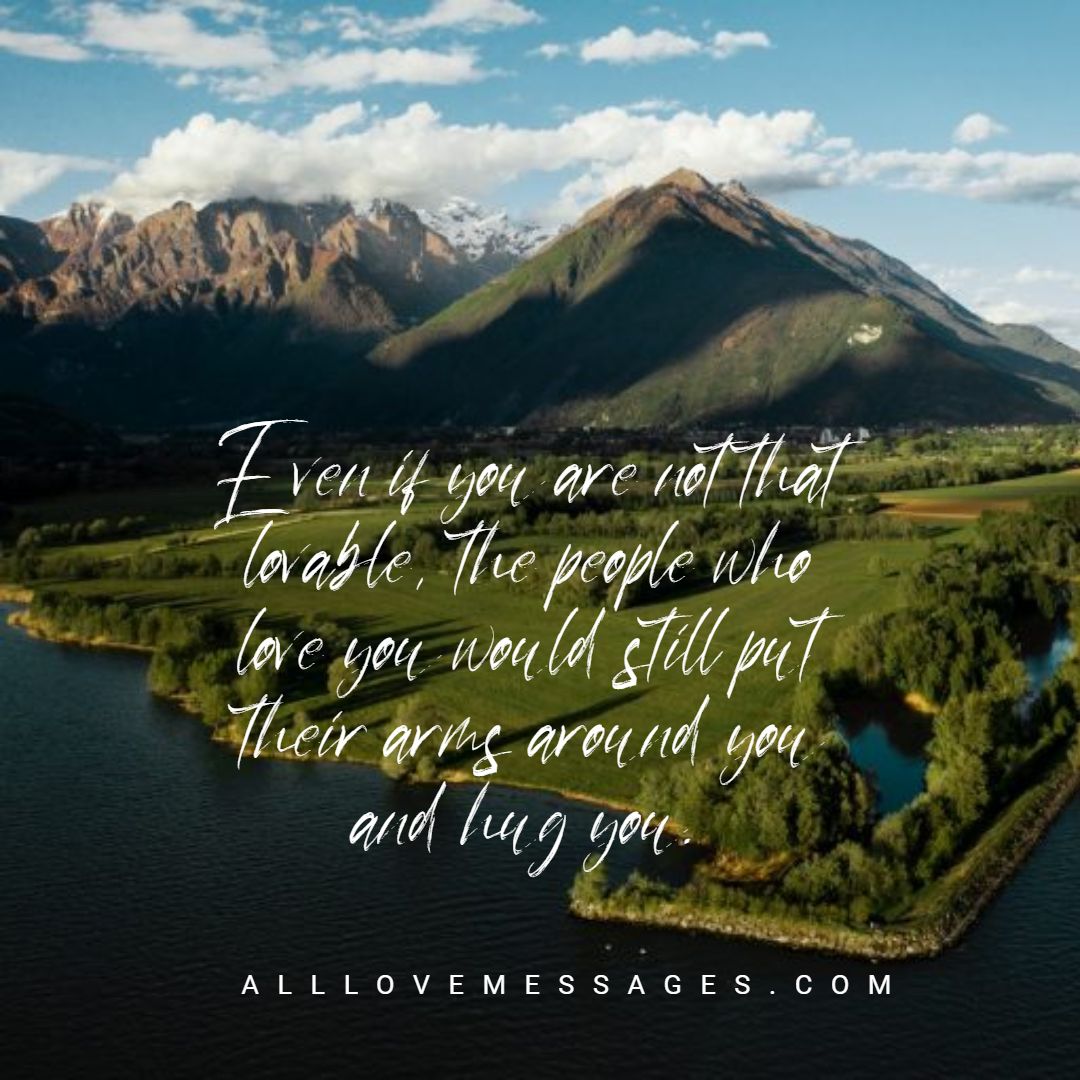 As of the present, your hugs are nice to have right now.

Putting your love into your hugs is much more effective than putting it into your words.

The hug that lasts longer even after it was let go is from our mothers.

The shortest distance between friends is their hugs.

All I want to do right now is give you a hug.

Hugging is the most practical thing in the world because it is for free, has no side effects, has no tax, does not make you fat, and can be given back anytime you want.

If you are hurt, let me bandage your wound with my hug.

Whenever you give a hug to someone, expect a hug in return.

Your hugs give me the strength that I need whenever I feel like giving up and breaking down.

We always need a hug from the people we love, but it would only be considered a hug once it is given in return.

You may not be able to wrap my hug in a box, but I can wrap my arms around you instead.

Even without words, you can tell the one you love your feelings through a hug.

The reason that God gave us arms is for us to be able to hug one another.
Hug Quotes For Her: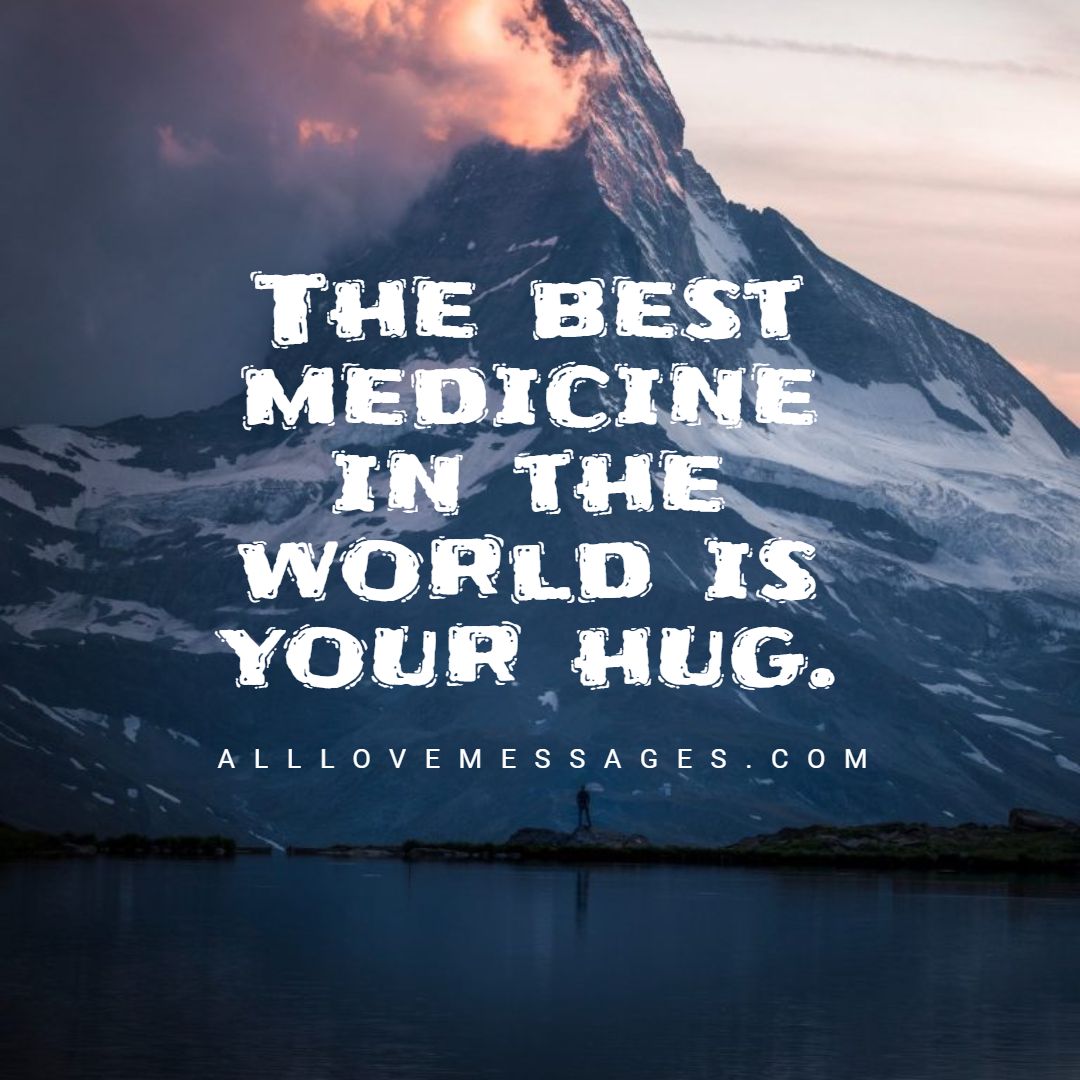 You can never pay your bills with a hug, so why is a hug more important than money?

I just want a hug that feels like you would never see me again.

I could spend the whole day hugging you.

If you have your loved ones with you today, you should hug them. Memories cannot be hugged.

My most favorite thing in the world is your hug.

You can tell the people you love that you love them without saying a thing, and that is through your hugs.
Sometimes You Just Need A Hug Quotes: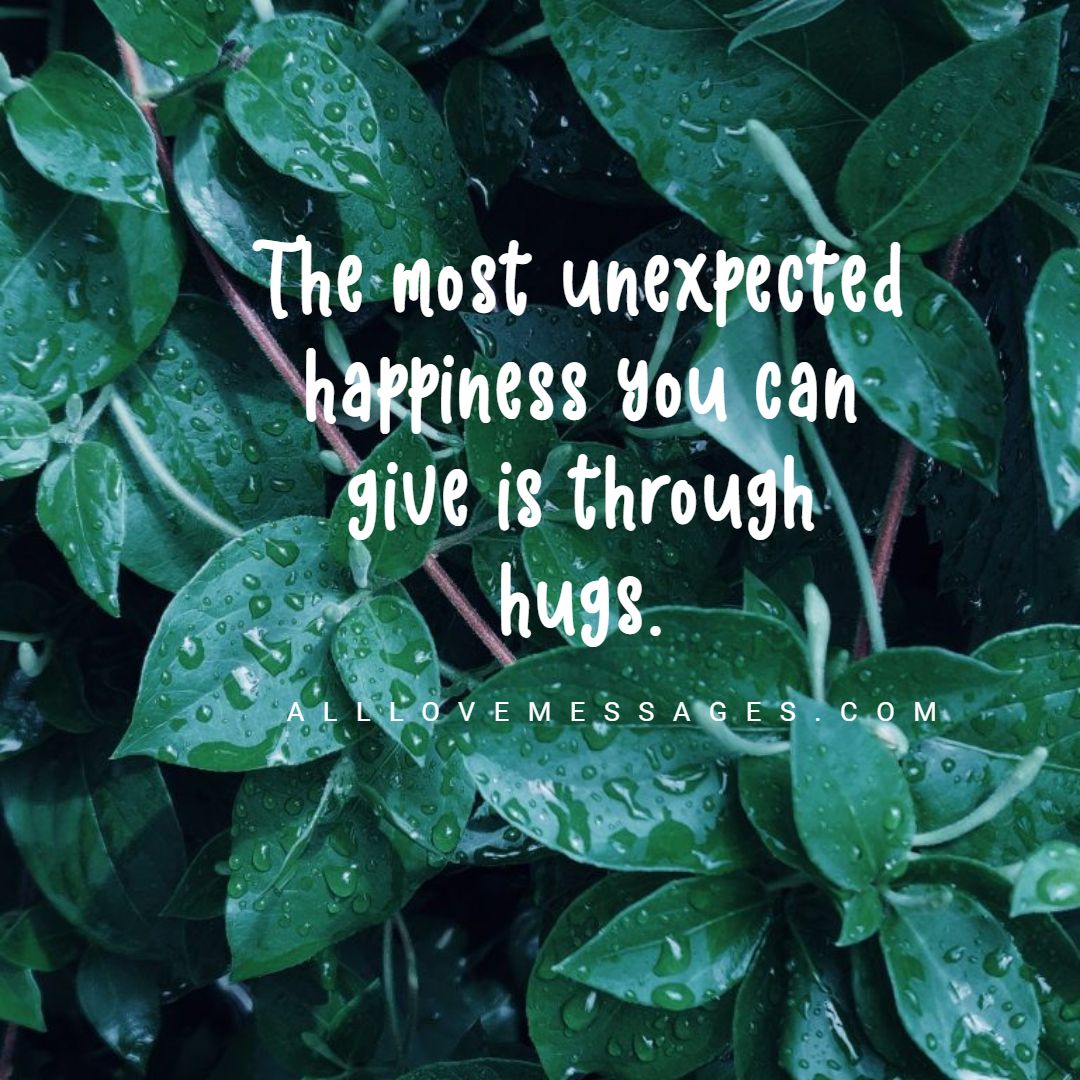 They asked me what the happiest place on earth is. Some said that it is Disneyland, but I beg to disagree. It is in the warmth of your arms.

When you have got no one else to hug, sometimes our teddy bears would do even if they do not hug back.

Whenever I hug you and you hug me back tighter, you are giving me the best feeling in the world.

I hope a person would come to hug me tight enough to bring together all of my broken pieces.

There is nothing that I would want to do than hug you right now.

All I need is the hug, not the therapy.
Cute Love Hug Quotes: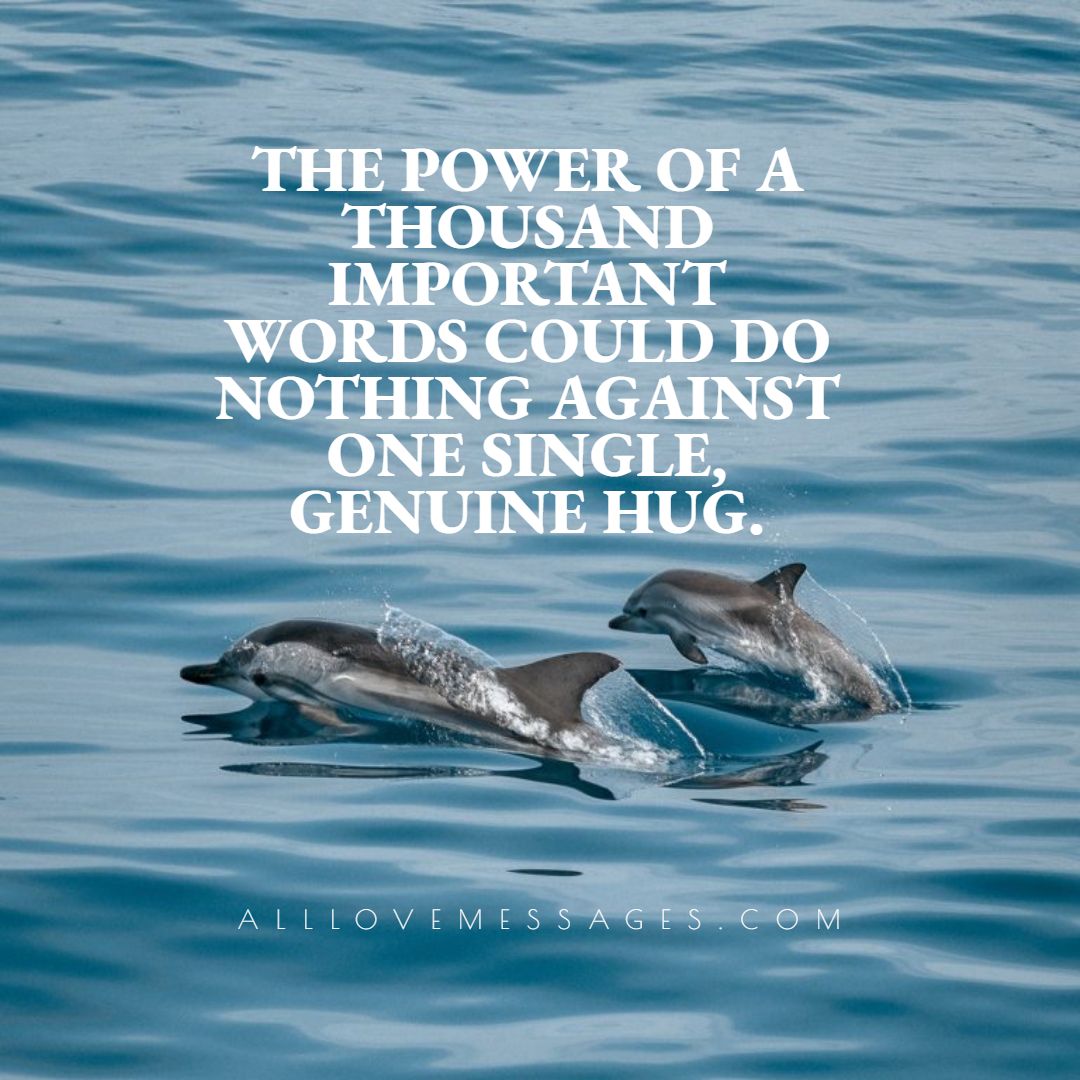 The most inexpensive gift you could receive that could fit all sizes and can be exchanged is a hug.

How lucky would I be if I become an octopus, because I would be able to hug a lot of people at the same time.

Your hugs are one of my treasures, because whenever I am enveloped in it, it feels like I am wrapped in gold.

When you hug someone you love, do not just use your arms, use your heart too.

Things may get dark, but I always have your hug to light me up.

Hug someone you love right now, because it is a guarantee that you will have the same hug right back.

Two hearts wrapped in arms is what they call a hug.

If you cannot put into words what you are feeling, then a hug is the most perfect thing in the world to show it.

You can give yourself a hug today.