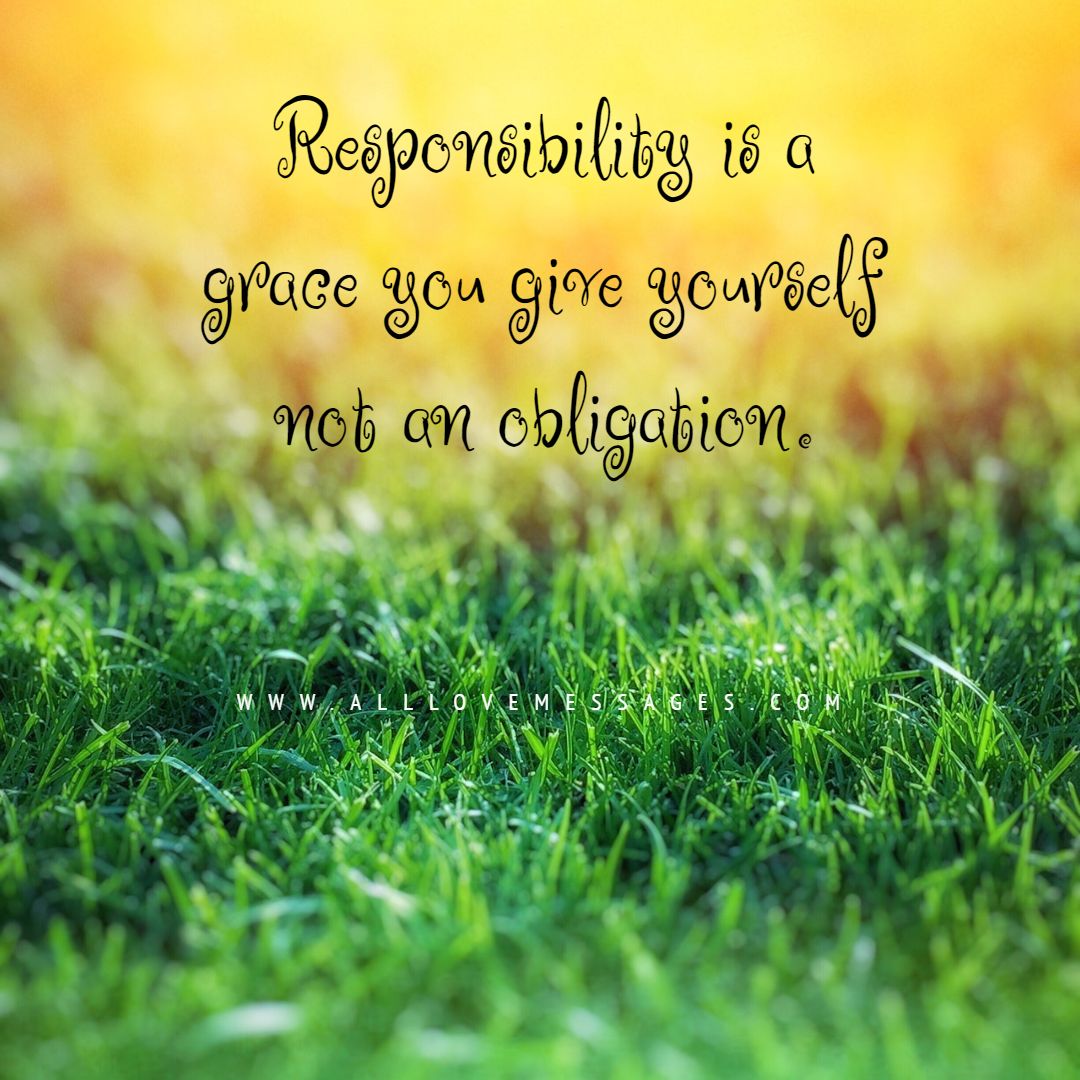 Accepting complete responsibility for your life means that you refuse to make excuses or blame others for anything in your life that you're not happy about. – Brian Tracy
The man who complains about the way the ball bounces is likely to be the one who dropped it. – Lou Holtz
Freedom without responsibility is like weight without gravity in physics — a logical impossibility. Robert C. Solomon, It's Good Business

We are living in a new culture, one of responsibility dodgers and corner cutters. Nobody cares if a thing is right or not. If you try to trace a poor job or craftsmanship back, you will find, inevitably, that nobody did it. – Robert Fontaine
A penny saved is a penny earned. – Benjamin Franklin
People are always blaming their circumstances for what they are. I don't believe in circumstances. The people who get on in the world are the people who get up and look for the circumstances they want, and if they can't find them, make them. – George Bernard Shaw
The price of greatness is responsibility.
Few things help an individual more than to place responsibility upon him, and to let him know you trust him.
It is easy to dodge our responsibilities, but we cannot dodge the consequences of dodging our responsibilities. – Josiah Stamp
In the final analysis, the one quality that all successful people have… is the ability to take on responsibility. – Michael Korda
If passion drive you, let reason hold the reins. – Benjamin Franklin
Adulthood is defined by the willingness to accept full responsibility for where you are at in life; no longer blaming others or circumstances. – Joe Westbrook
Success is not measured by what you do compared to what others do, it is measured by what you do with the ability God gave you.
No man was ever endowed with a right without being at the same time saddled with a responsibility.
We are made wise not by the recollection of our past, but by the responsibility for our future.
I think of a hero as someone who understands the degree of responsibility that comes with his freedom.
A man can get discouraged many times but he is not a failure until he begins to blame somebody else and stops trying.
It is not what we do, but also what we do not do, for which we are accountable
You become responsible, forever, for what you have tamed.
If you build the guts to do something, anything, then you better save enough to face the consequences. – Criss Jami
Eventually we all have to accept full and total responsibility for our actions, everything we have done, and have not done.
Action springs not from thought, but from a readiness for responsibility. – Dietrich Bonhoeffer
What is an anarchist? One who, choosing, accepts the responsibility of choice.
As for the journey of life; at some point you will realize that YOU are the driver and you will drive!
Responsibility is a grace you give yourself not an obligation.