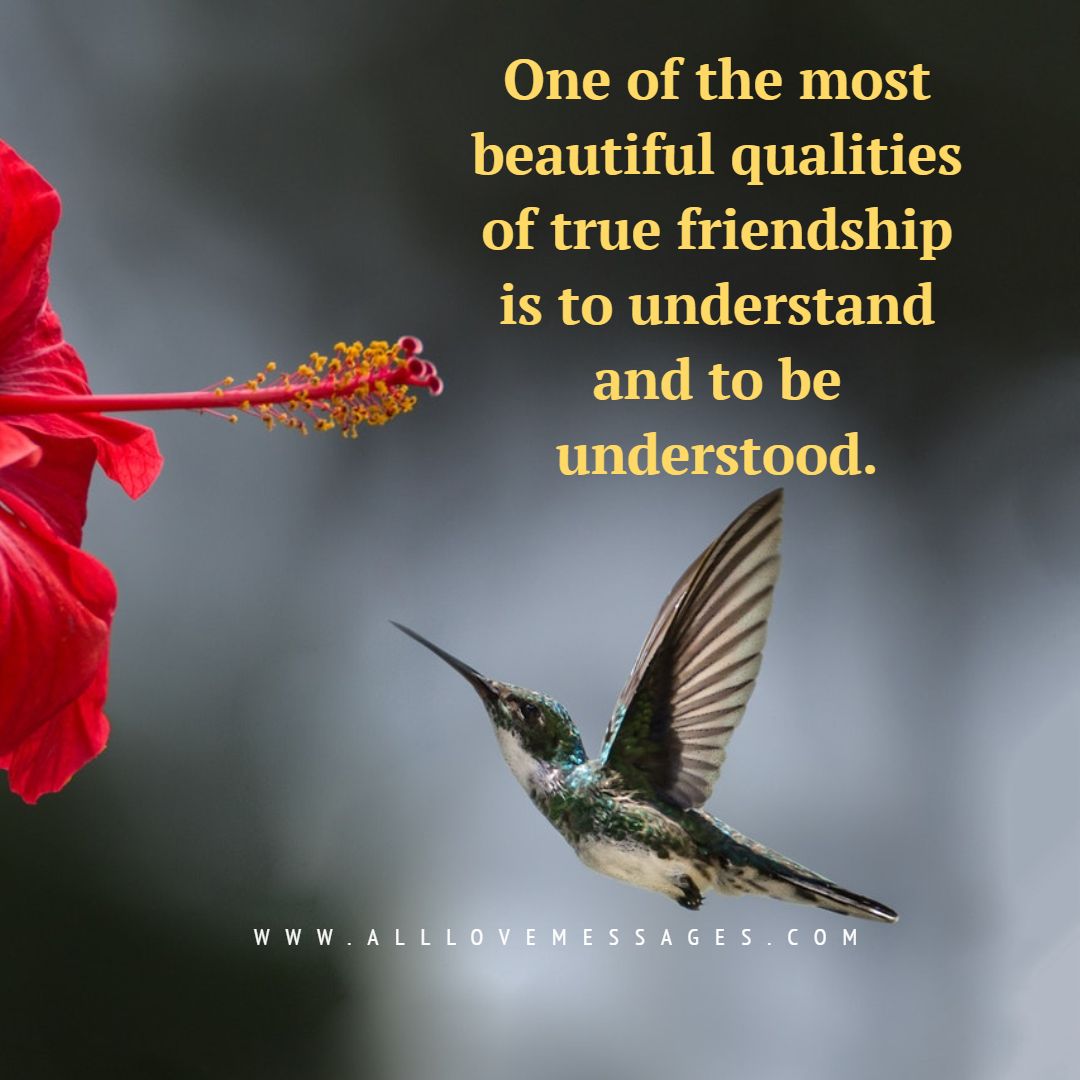 Let us be grateful to people who make us happy, they are the charming gardeners who make our souls blossom.
In the sweetness of friendship let there be laughter, and sharing of pleasures. For in the dew of little things the heart finds its morning and is refreshed.
Friendship is born at that moment when one person says to another: 'What! You too? I thought I was the only one."
A good friend is like a four-leaf clover; hard to find and lucky to have.
A friend is one that knows you as you are, understands where you have been, accepts what you have become and still gently allows you to grow.
True friends are like diamond—bright, beautiful, valuable and always in style.
Each friend represents a world in us, a world not born until they arrive, and it is only by this meeting that a new world is born.
Some people arrive and make such a beautiful impact on your life, you can barely remember what life was like without them.
Friendship is the hardest thing in the world to explain. It's not something you learn in school. But if you haven't learned the meaning of friendship, you really haven't learned anything.
Friendship is the only cement that will ever hold the world together.
Friends are those rare people who ask how we are and then wait to hear the answer.
Truly great friends are hard to find, difficult to leave and impossible to forget.
A friend may well be reckoned the masterpiece of nature.
The best time to make friends is before you need them.
Friendship improves happiness and abates misery, by the doubling of our joy and the dividing of our grief.
Don't walk behind me; I may not lead. Don't walk in front of me; I may not follow. Just walk beside me and be my friend.
Rare as is true love, true friendship is rarer.
A friend is one of the best things you can be and the greatest things you can have.
What is a friend? A single soul dwelling in two bodies.
A single rose can be my garden… a single friend, my world.
One of the most beautiful qualities of true friendship is to understand and to be understood.
There is nothing on this earth more to be prized than true friendship.
Friends are like walls. Sometimes you lean on them, and sometimes it's good just knowing they are there.
The love that comes from friendship is the underlying facet of a happy life.
The language of friendship is not words but meanings.
Some people go to priests; others to poetry; I to my friends.
It takes a long time to grow an old friend.
Best friends can turn a horrible day into one of the best days of your life.
Nothing makes the earth seem so spacious as to have friends at a distance; they make the latitudes and longitudes.
Lots of people want to ride with you in the limo, but what you want is someone who will take the bus with you when the limo breaks down.
Find a group of people who challenge and inspire you; spend a lot of time with them, and it will change your life.
I get by with a little help from my friends.
Friends are medicine for a wounded heart, and vitamins for a hopeful soul.
It's the friends you can call up at 4 a.m. that matter.
True friendship comes when the silence between two people is comfortable.