Staying Strong Marriage Quotes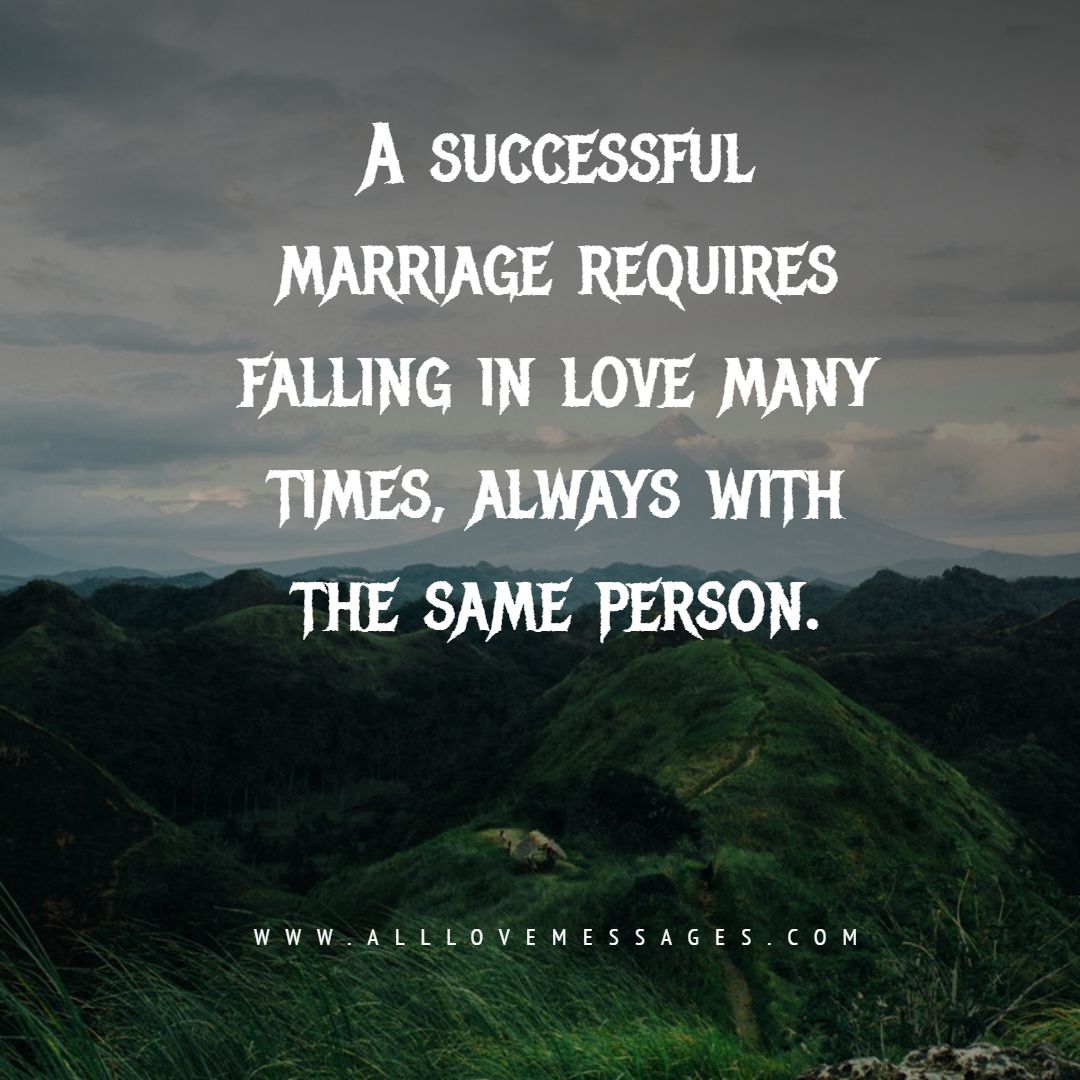 "Marriage: Love is the reason. Lifelong friendship is the gift. Kindness is the cause. Til' death do us part is the length."

 "A successful marriage requires falling in love many times, always with the same person."
"Marriages are like fingerprints; each one is different and each one is beautiful."

 "Being in a long marriage is a little bit like that nice cup of coffee every morning – I might have it every day, but I still enjoy it."

 "Happily ever after is not a fairy tale. It's a choice."

 "The older I get, the less time I want to spend with the part of the human race that didn't marry me."

 "A happy marriage is the union of two good forgivers."

 "The best time to love with your whole heart is always now, in this moment, because no breath beyond the current is promised."

 "To find someone who will love you for no reason, and to shower that person with reasons, that is the ultimate happiness."

 "The difference between an ordinary marriage and an extraordinary marriage is in giving just a little 'extra' every day, as often as possible, for as long as we both shall live."

 "We come to love not by finding a perfect person, but by learning to see an imperfect person perfectly."

 "Love doesn't make the world go round. Love is what makes the ride worthwhile."

 "Where there is love, there is life."
"Marriage is a mosaic you build with your spouse. Millions of tiny moments that create your love story."

 "The greatest marriages are built on teamwork. A mutual respect, a healthy dose of admiration, and a never-ending portion of love and grace."

 "People stay married because they want to, not because the doors are locked."

 "Marriage, ultimately, is the practice of becoming passionate friends."

 "Once we figured out that we could not change each other, we became free to celebrate ourselves as we are."

 "Love is the greatest gift when given. It is the highest honor when received."

 "A long-lasting marriage is built by two people who believe in -and live by- the solemn promise they made."

If you're not happy with where you are and what you've got, you won't be happy with where you go or what you get. Happiness is a choice for today."

"Coming together is a beginning; keeping together is progress; working together is success."

"A great marriage is not when the 'perfect couple' comes together. It is when an imperfect couple learns to enjoy their differences."

"A great marriage isn't something that just happens; it's something that must be created."

"Marriage is a commitment- a decision to do, all through life, that which will express your love for one's spouse."

"Show me a man who is smiling from ear-to-ear and living a beautiful life, and I'll show you a man who is grateful for what he has and utterly in love with his wife."

"A fool in love makes no sense to me. I only think you are a fool if you do not love."

"In the arithmetic of love, one plus one equals everything and two minus one equals nothing."

"Love is a partnership of two unique people who bring out the very best in each other, and who know that even

though they are wonderful as individuals, they are even better together."

"The doors of happiness remain locked. When they are unlocked, they swing open quickly and widely but close right behind them. They must be reopened throughout each day and there is but one key that fits that lock: Gratitude."

"The first to apologize is the bravest. The first to forgive is the strongest. The first to forget is the happiest."

"Marriage is like watching the color of leaves in the fall; ever changing and more stunningly beautiful with each passing day."

"And in the end, the love you take is equal to the love you make."

"You meet thousands of people and none of them really touch you, and then you meet one person and your life is changed forever."

"There are few things more frightening to a man than giving away his heart. And there are few things more comforting to a man than to know the woman he gave his heart to, will protect it with her life."

"Love is always bestowed as a gift -freely, willingly, and without expectation. We don't love to be loved, we love to love."

"Love is an act of endless forgiveness, a tender look which becomes a habit."

"Enjoy the little things in life… For one day you'll look back and realize they were the big things.