Cousins know how to bring along so much joy in life and give you happy memories to cherish forever. If you are lucky enough to have a cousin or two, then our sentimental collection of Happy Valentine's day quotes for cousins is here for you! Read our exclusive quotes for cousins and forward it to your favorite cousins!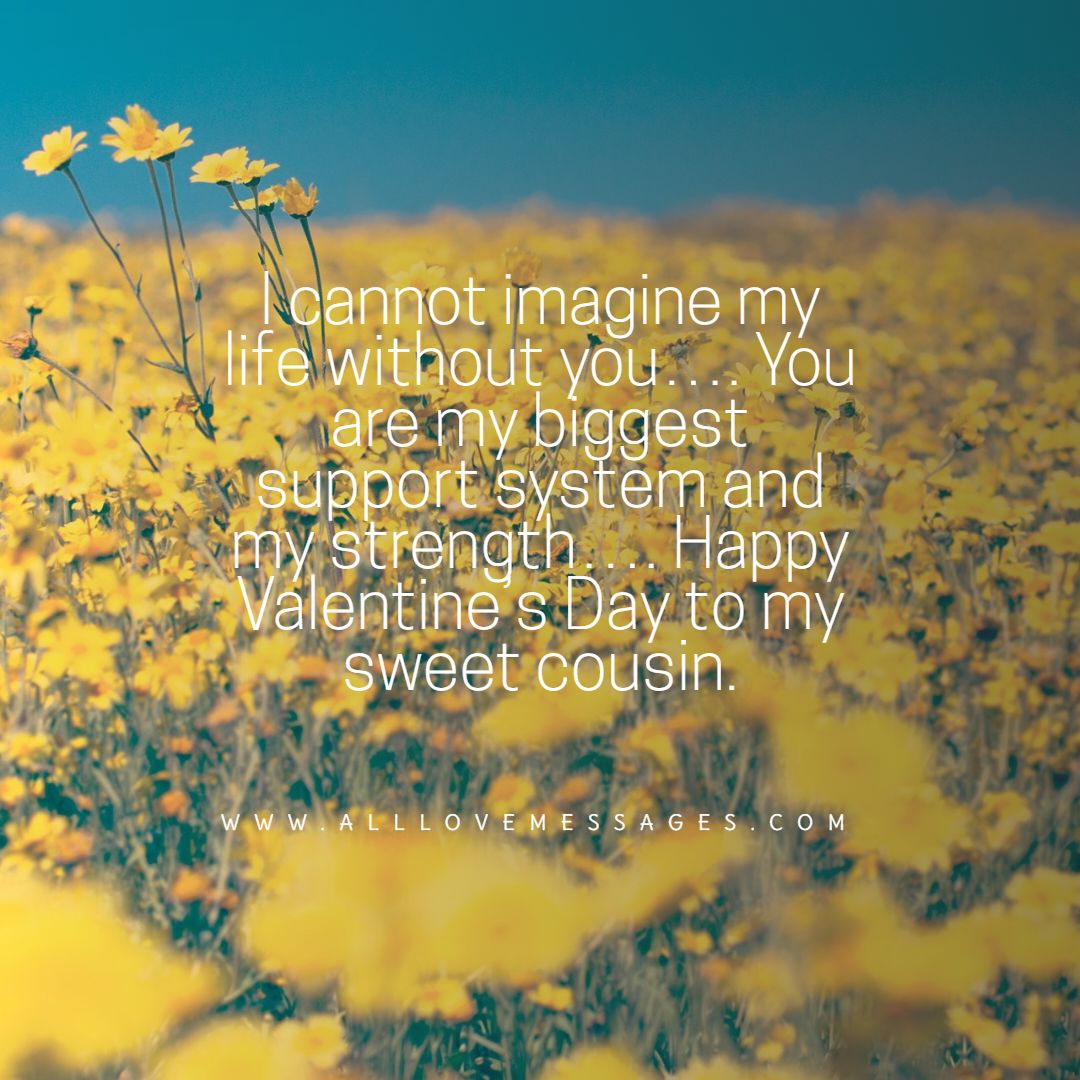 My childhood would have been very boring and dull without my dearest cousins who made it so full of fun and memories….. Happy Valentine's Day to you.
We have grown up together, loving each other and fighting with each other…. But today let us celebrate Valentine's Day because we love each other the most.
To my dearest cousin, who has always been a special part of the most cherished memories of my life, I wish you a very Happy Valentine's Day.
Enjoying Valentine's Day with lovers is very traditional…. I want to enjoy this day with my loving cousins who have brought along so much joy in my life.
On this Valentine's Day, I want to send my warm wishes to my cutest cousins who have made me laugh and made me smile all my life.
I cannot imagine my life without you…. You are my biggest support system and my strength…. Happy Valentine's Day to my sweet cousin.
This Valentine's Day, I want to celebrate it with my cousin who has been an inspiration and motivation for me…. Love you lots and best wishes to you.
I want to add more meaning to my Valentine's Day by sending my warm wishes to my cousin who has always stood by me when I was all alone.
It is too perfect to be a coincidence, having you as a cousin has been a tremendous experience; it is proof that God still loves me. Happy Valentine, Romeo.
I am grateful to have you as a blessing; I am profoundly fortunate to celebrate Val with the knowledge of having a cousin with so much potential.
Have an amazing valentine cousin, you are the man I love most and the man I can never do without, thank you for always being there for me!
Happy Valentine to the greatest cousin ever known to man, whenever I look at you, I see a responsible man in the making. Enjoy yourself.
Valentine would not have been so worthwhile if I had someone else as a cousin, you fill a large vacuum created by old age and loneliness.
I wake up every morning with a feeling of accomplishment; you are one of my greatest achievements, so as a cousin, I celebrate you on valentine and I hope you honor yourself.